FIVE Food Fact: Ethnic Canadian Consumption Habits
Did you know that ethnic Canadians tend to eat dinner much later in the evening? In fact, South Asians consume dinner between 9-11pm! Ipsos FIVE captures ethnicity as part of our tracking study.
Our Visible Minority database has grown to become quite robust over the past few years, and we can now look at various ethnic Canadian cohorts and their food & beverage consumption behaviour, needs, preparation dynamics and shopping habits. This infographic offers just a glimpse into the increasingly important world of these Canadians; who they are, where they live, what foods and beverages they prefer, and the driving motivations behind these choices.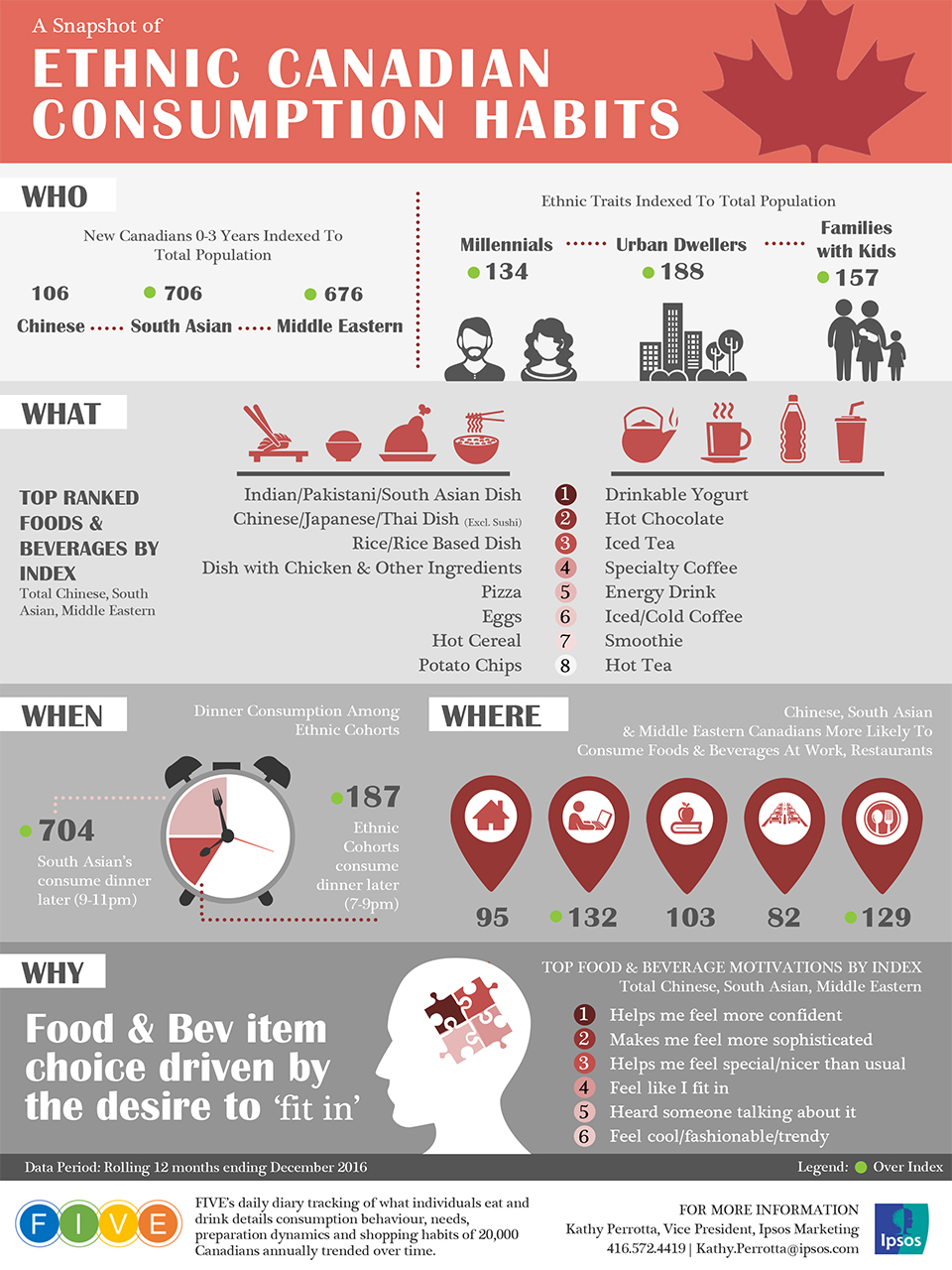 Download