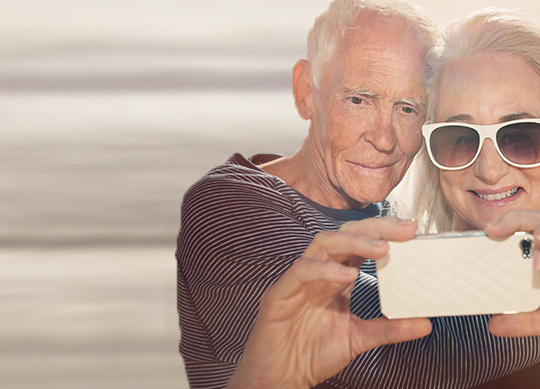 Social Research & Corporate Reputation: Ipsos Public Affairs
OUR SOLUTIONS
Aboriginal and Torres Strait Islanders Research Unit
We specialise in conducting culturally sensitive research with Aboriginal and Torres Strait Islander peoples, cultural organisations, health and other service providers.
Client context
Culturally appropriate research
We have a strong understanding of the ethical and cultural considerations for research involving Aboriginal and Torres Strait Islander peoples.
We generally employ an Indigenous fieldwork team which includes researchers who can work in local languages.  Our approach is low risk and culturally appropriate and is backed by a quality-accredited team of Ipsos researchers with considerable experience conducting Indigenous research.
When conducting research with Aboriginal and Torres Strait Islander peoples, we subscribe to the AIATSIS Guidelines for Ethical Research in Indigenous Studies.  We follow the principles within the terms of the NHMRC National Guidelines on Ethical Research.  Ipsos researchers also adhere to the Australian Market and Social Research Society (AMSRS) Code of Professional Behaviour.
Solutions
Our expertise
The Ipsos Indigenous Affairs team are highly-qualified and multidisciplinary social researchers who have worked with Indigenous audiences for over a decade.  We have specialised in Indigenous research since 2009.
We conduct robust qualitative and quantitative research and program evaluations, and produce insightful literature reviews and detailed, analytic research to inform Indigenous program and policy design.  As experts in communications research we also have extensive experience conducting concept testing and campaign evaluation.
Case studies
We work for Commonwealth and local government policy makers, government agencies, the community and social services sector, and other not-for-profit organisations. Our clients include the Department of Health and Ageing; the Department of Families, Housing, Community Services and Indigenous Affairs (FaHCSIA); the ACT Government Health Directorate; the Department of Education, Employment and Workplace Relations (DEEWR); the Namoi Catchment Management Authority and the NSW Department of Health.
Our research experience spans key Indigenous policy areas including health, community and social services, and education. In particular, our team has a wealth of experience conducting Indigenous health and preventative health research, ranging from healthy lifestyle behaviours and chronic disease prevention to drug, alcohol and tobacco use.

We have conducted research with Aboriginal and Torres Strait Islander community members, health professionals and other stakeholders. We have also worked with at-risk community members including young people, pregnant mothers, people who have experienced homelessness, people suffering from chronic disease and community members touched by alcohol and substance abuse.