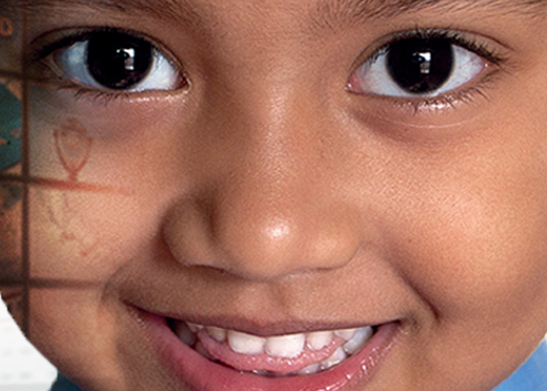 Survey Management, Data Collection & Delivery: Ipsos Observer
OUR SOLUTIONS
Online Panel (i-Say)
MyView (i-Say panel) is an online survey panel platform, powered Ipsos Interactive Services, or IIS. IIS is managed by Ipsos, one of the world's leaders in market research – a company with over 40 years of industry expertise. Over the years, Ipsos has arisen to become one of the top ten largest and most profitable market research firms in the world.
Client context
IIS are responsible for providing online surveys to panellists, Australia wide. These surveys could be on any number of topics or idea. Whatever insights a client is looking to discover about Australia, the MyView panel is sure to provide accurate, reliable and interesting data. 
The MyView panel is only available to Australian residents, 14 years or older. When an applicant seeks to join the MyView Panel, IIS employs a strict and rigorous vetting process to ensure that any person admitted to the MyView panel is legitimate and verifiable.
Who can join the MyView Panel?
To join MyView, an applicant must verify their existence by providing a legitimate Australian address and a genuine email address (through a process of two-step authentication). The panellist also must also provide information which allows us to place them into certain demographics, and groups – certifying that, when a client comes to IIS to conduct a survey, they are provided with information from panellists who are appropriate to the survey in question. IIS also implement elimination rules to ensure that respondents to surveys are applicable, and will provide accurate and reliable information. Elimination rules are important, as they ensure that we:
Aren't saturating individual panellists with surveys that all revolve around a certain category, topic or study
Aren't creating "professional respondents" (people who sculpt their answers to suit any survey to gain points, rather than provide accurate opinions or information)
Reducing the number of respondents with a particular interest in certain survey topics (who can't be guaranteed to give a non-biased answer)
Reducing the number of respondents who have already completed a tracker survey
These factors, measures and checks are designed to ensure that any information that we acquire from the panel will be as accurate and reliable as possible.
Sourcing panelists
MyView are committed to providing a quality, versatile, accurate, diverse and inclusive panel.
We source our panellists from a variety of local and international panel recruitment service providers, who seek to attract a diverse range of potential panellists from within various sectors within Australia's diverse socioeconomic and sociocultural background.
We also acquire panellists through conducting digital marketing campaigns, email marketing campaigns, social media marketing campaigns and traditional marketing campaigns.
When someone seeks to join the MyView panel, they undergo a strict and comprehensive validation process to ensure that they are both a legitimate person, and to ensure that the information they provide in client surveys will be viable. People may only be admitted to the panel if they meet these quality checks:
De-duplication with the existing panel and simultaneous recruitment campaigns based on various criteria: email, address, name, surname, etc.
De-duplication with Ipsos blacklist (including emails of clients, competitors, and Ipsos employees)
De-duplication using RELEVANTID® digital fingerprinting solution
Screening out people who work in advertising or market research, and people who are under 14 years old
Screening out people in the wrong country based on geo IP
Email confirmation to ensure email is valid and belongs to the person who completed the recruitment questionnaire (double opt-in process)
Name, surname and email validations
Town and zip-code validated according to official lists
Validations between correlated questions (title and gender, age of parents and children, etc.)
Automatic recoding of different variables (occupation and sector depending of the employment status, etc.)
Security program (CAPTCHA™) at registration to prevent automated registration on the panel
Screening out panellists with email domains from "5-minute mail" providers (websites that generate email addresses that are available only for a few minutes or only for a limited number of messages received). 
Prior to uploading a new recruit to our panel database, we also check that the information provided (in surveys and profiling questionaries) is legitimate. We run their information through a specialised application that ensures that their information is applicable and accurate checking the legitimacy of identifiers like age, gender, DOB, address, phone numbers etc. We also calculate variables (such as market size, social grade and region) to ensure we have an even spread of panellists. Once a panellist is accepted into the panel, we ensure that any information they provide during a screening matches to this information given – ensuring accuracy and valid data.
Download the latest panel book by clicking HERE 
Download the latest panel stats by clicking HERE
Solutions
A snapshot of the MyView panel
ISO Accreditation
20252:2012 – Market Opinion and Social Research|
ISO 27001:2013 Information Security
ISO 9001:2008 Quality Management
Backed by Ipsos - one of the world's top ten data collection and market research firms with over 40 years of experience
MyView is a strictly maintained panel. The database is frequently cleaned and refreshed to ensure response rates are high. We maintain the highest standard of data protection, confidentiality and security
Strict process of elimination to ensure that survey responses are fresh and unique
Vast demographics within panel, capturing Australia's unique and diverse socioeconomic and socio-political landscape
Frequently refreshed and maintained by a dedicated team
Recruited from a variety of sources and recruitment vendors, ensuring an accurate mix of views, opinions and attitudes 
Download the latest panel book by clicking HERE 
Download the latest panel stats by clicking HERE
Case studies
With over 120 000 active members around Australia - the MyView Panel is a socially and culturally diverse panel, which can offer penetrating insights into what Australian's do, think, say and feel