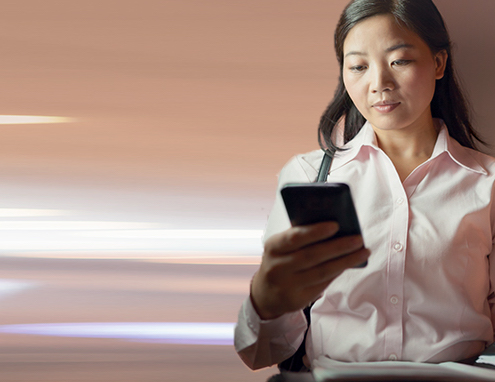 Customer & Employee Relationships: Ipsos Loyalty
OUR SOLUTIONS
Customer Journey Mapping
Ipsos captures detailed customer experience 'moments' throughout a specified journey to create maps that overlay attitudes and behavior. These maps guide customer experience improvement and provide direction for revised design of ongoing tracking studies.
Client context
How do you gain an objective understanding of your customer experience from beginning to end?
Which points in your customer journey are the most critical?
How do you identify your customers' pain points and what can you do to improve them?
Our solutions
Ipsos Loyalty is the leader in the field of practical application of customer journey mapping. We conduct stakeholder, customer and front-line interviews using 'gap analysis' to identify critical 'moments of truth'. Mapping the customer journey provides our clients with a complete overview of the customer experience.
Case studies
A large national call centre wanted to explore client expectations and impressions of their call centre experience. Through a series of client interviews and accompanied calls (ethnography) we explored the pre-call experience right through to the post-call impressions and follow-up. By creating extensive maps of the total experience, we identified the moments of truth and points of pain in the journey in addition to opportunities to delight clients. Simple changes to call flow, revised hiring practices and re-vitalized training and coaching materials better suited to the ideal experience were just some of the benefits of the research.
A large financial institution was looking to re-invigorate their mystery shopping program, to better understand and measure the customer experience. We created customer journey maps for the various types of transactions their customers complete, using a combination of internal group discussions, one-on-one customer interviews, and validations with front-line employees. The process helped identify simple adjustments that enabled a refocus of the mystery shopping program to more closely align with what matters to customers.
A leading Canadian Insurance company wanted to develop a deeper understanding of the customer journey with regards to securing term life insurance. In-depth interviews were conducted both face-to-face and via telephone with a variety of recent purchasers of term life insurance to uncover opportunities and pain points in the journey. The interviews focused on the complete customer journey, from the initial decision to purchase insurance through to the final signing of the policy. With an understanding of the irritants and pain points of the journey, our client was able to move forward with confidence that they were addressing issues that truly mattered to their customers.