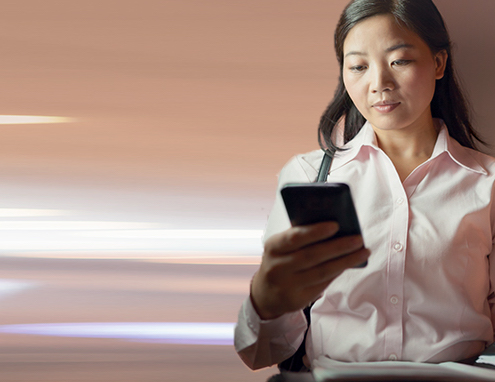 Customer & Employee Relationships: Ipsos Loyalty
OUR SOLUTIONS
Customer Relationship Measurement and Management
Customer relationship programs evaluate the overall brand relationship strength and identify which parts of the overall customer experience need to be improved and which will provide the greatest return on investment.
Client context
What can you do to gain the best understanding of your relationship with your customers across multiple products and channels?
How do you identify and build goals into your customer experience strategy to maximise the value of customers to the organisation?
Our solutions
Ipsos Loyalty has extensive experience in designing and implementing customer experience programmes across all key sectors globally. Our offering revolves around three key aspects: discovery and design, analysis, and action planning.
We use competitive context for a better understanding of true relationship strength - nine out of 10 is only good enough if it is better than the competitors. Competitive context – on an individual level – is proven to be a better predictor of customer retention and share of wallet.
Our key driver analysis identifies priority areas for improvement to optimise customer experiences and maximise customer value to the organisation.
Case studies
Ipsos works with a national airline to measure all aspects of the customer flight experience, including brand measures. Recent flyers (North American and International routes) are invited in their language of preference (English or French) via e-mail to participate in the survey. Close to 1,200 surveys are collected each month, with specific targets met by flight type and flight class. Results are used to regularly set recommendations – areas of improvement –to positively impact customer satisfaction and the overall brand relationship.
For more than a decade Ipsos has conducted the Customer Relationship Management program for a global telematics organization. Over time the program has evolved in both scope and complexity to align with the organizations needs to provide insight into the many points of interaction between the organization, intermediary network and end users. Not surprisingly, this program involves many stakeholders who use the results in different ways, toward different objectives. Senior Executives receive composite measures that provide a strategic perspective, whereas front-line supervisors have at hand daily transaction-based results to improve service delivery. The results are provided in multiple formats including online portals that provided agile integration into the organizations internal business process and facilitate the ability to link internal quality monitoring with CRM program results.
Ipsos helped one of the world's largest automotive manufacturers to bring tactical management of customer issues to the frontline of thousands of dealers with a closed loop feedback system that provided the ability to address customer specific satisfaction as well as macro points of customer frustration.
A leading technology company deployed a global customer satisfaction program across 70+ countries and 40+ languages. The program provided global and local action plans to management and was used to set yearly targets for staff incentives.