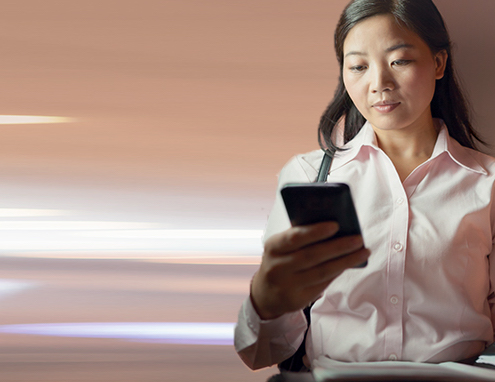 Customer & Employee Relationships: Ipsos Loyalty
OUR SOLUTIONS
Employee Engagement
An engaged workforce is a key driver of any successful transformation. Ipsos teams design programs that assess, benchmark and develop the level of engagement of your people. Our difference? We go beyond results and deliver meaningful insights and activation solutions that foster sustainable performance.
Client context
What is the level of engagement of your teams?
Are they supporting the strategy and ready to go the extra-mile?
What are the strengths and weaknesses?
How can you empower your managers to take action?
What is the impact of digital?
How do you define an Employer Value Proposition that is engaging your talents and appealing to external recruitment targets?
Our solutions
Engagement Strategy Definition
Work with your organisation at a global and local level to define engagement strategies that make a real impact
Employee Engagement Surveys
Assess the level of engagement across your organisation
Define the right components and indicators for your balanced scorecard
Leverage your engagement survey to become a tool that empowers your managers to drive change and engage their team
Employer Value Proposition definition & Monitoring
Develop a consistent employer value proposition
Attract high potentials to sustain your development
Test your recruitment campaign
Monitor your reputation online and off line
Evaluate your e-recruitment site
Case studies
Over the span of nearly decade we worked with Canada's largest province on improving the engagement of their employees. One of the original primary objectives of this very complex project was to ensure all employees, roughly 65,000 across 30 ministries and hundreds of business units and regions, were given the opportunity to participate. By 2013, the project had successfully stream-lined and was operating fully online and accessible to all, from fieldwork to reporting. Our analysis work with this organization was also instrumental in furthering the understanding of how employee engagement impacts the public sector service value chain. The employee engagement program is now embedded in the culture of the organization, which is now seen as a leader in the field of public sector employee engagement research.
A leading Canadian university was confronted with a quickly changing and diverse employee landscape. The organization was looking understand the needs and differences in needs between faculty and staff. Given the unique nature of the organization (i.e. many different types of roles; many campuses) a mixed methodology approach was used in attempt to capture all opinions and give everyone a chance to be heard. The approach was widely accepted and from an engagement perspective offered them an opportunity to tailor approaches for unique audiences.
A municipality negotiated a new collective agreement with its firefighter union, which changed their 5 day/10 hour shift to 24 hour shifts. As part of the bargaining agreement, the town mandated a 3 wave study to better understand the impacts the shift was having on its firefighters in order to provide evidence, for its continuance or renegotiation, during the next round of negotiations. A benchmark survey was distributed to all members prior to the implementation of the shift change, and a static survey, for the next two years, was used to help understand how the shift change impacted their firefighters.
Ipsos conducted research for a North American cement company. The big challenge we faced was to reach a large number of employees, across many regions, and many languages, who do not use a computer as part of their job. In light of this challenge, everyone was provided the opportunity to participate and many did. We worked with regional hierarchies to deliver meaningful results to every level of the organization. We also developed a flexible online tool that helped the organization make a significant impact with action plan implementation.
Due to fast growth and ambitious recruitment targets, an agrifood market leader decided to revisit its EVP approach. Following a comprehensive desk research phase, a qualitative study was launched in 8 countries amongst both internal audiences (i.e. new hires, tenured employees and managers) and external audiences (i.e. young professionals in commercial and operations/engineering roles). A total of 60 focus groups were conducted by Ipsos in North and South America, Europe and Asia over a period of 1 month.