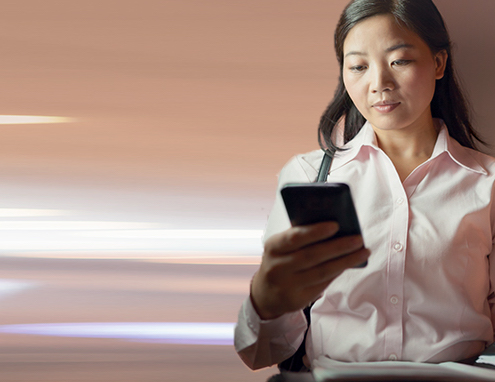 Customer & Employee Relationships: Ipsos Loyalty
OUR SOLUTIONS
Enterprise Feedback Management
Enterprise Feedback Management (EFM) collects customer feedback and combines it with all related data – from social media to operational metrics - to provide insight and predictive analysis tailored to the individuals in your organization.
Client context
What are the best methods to efficiently use data to personalize interactions with your customers?
Can you monitor and interpret each and every customer interaction and experience in real-time across your organization?
How do you combine the data sources sitting across your organization to strengthen customer, employee, and brand relationships?
Our solutions
EFM is not about one piece of software, one silver bullet, but an integration of technologies that will drive business results. We combine the Voice of the Customer (VoC), Voice of the Employee (VoE) and operational data into one platform to give our clients the tools to enhance touchpoints, resolve customer complaints, and monitor performance. Our clients can expect immediate benefit upon deployment – and in the future – as EFM technology, the market environment, and our clients' organisations evolve.
Our systems use advanced text analytics to make sense of unstructured data and suggest customised actions, so our clients can focus on taking action to improve customer experience. We deliver role-specific dashboards to empower our clients' workforces to make business decisions by giving all employees access to the data relevant to them in a digestible and actionable format. EFM allows for two-way dialogue between customers and employees, to ensure meaningful conversations that drive loyalty.
As experienced customer experience professionals, we have the knowledge to act as advisors. We have built up a portfolio of solutions from the best software companies in the world to allow us to tailor software to our clients' needs. Our expertise in selecting, designing, configuring, implementing, maintaining and enhancing cutting-edge comprehensive EFM software systems ensures that our clients acquire the best EFM software and have the systems in place to gain maximum business value.
Some of the sources we typically look to collate are CRM, sales, customer service, tech support, financial, operations, market research, social media and employee data.
Discover how to optimize the design of Enterprise Feedback Management and Voice of the Customer programmes to maximise the ROI and reduce customer complaints and churn.
Case studies
Working with a global company, Ipsos set up an EFM program to measure perceptions across twelve different touch points (i.e. sales, ground, customer service, etc) on a continuous basis.   Given the B-to-B dynamic, it was extremely important for this client to understand problems on a timely basis.  Ipsos implemented a Hot Alert function within the online survey environment to bring real-time action-ability to the program.  When respondents give a rating of 6 or below (on a 10-point scale) for one of the key metrics, a Hot Alert is automatically generated and an email is sent to the Account Manager responsible for that account. The open case is managed throughout the process providing space to log actions and outcomes. If the Account Manager does not follow-up and close the case within two weeks, a reminder email is sent and escalated to a Senior Manager. This ensures the loop is closed.
Ipsos manages the EFM program for a large grocery retailer in Canada. Customers are invited to participate in in a number of ways including their purchase receipt, in-store signage and e-mails to the grocer's loyalty program members. Customers may complete the survey via inbound telephone IVR (interactive voice response), standard online (desktop/laptop) or mobile device (mobile friendly). In 2016, over 1 million interviews were completed. Results are communicated to management (from store managers to senior executives) via a range of reporting tools, including an interactive online reporting portal that allows managers to respond quickly to consumer needs at both the head office as well as the individual store level. In addition, "hot alerts" are sent if customers want to be directly contacted. These are provided to store managers on a daily basis.
Ipsos conducts the contact centre EFM program for one of Canada's largest financial institutions.  For this program Ipsos annually completes more than 12,000 interviews across 11 lines of business, measuring both inbound and outbound call centre interactions.  The focus of the study is on satisfaction with the automated telephone system, the interaction with the customer service representative and various issues related to problem resolution.   Given the fast-pace of this contact centre network, and the critical need to address customer concerns in a timely fashion, we implemented a customer directed follow-up system to help support the Bank's Client Care team. The research not only provides insights about customer satisfaction it also acts as a bridge that connects customers to bank representatives should they have an issue that needs immediate attention.  This process underscores that the Bank is truly interested and vested in making their customers satisfied. Ipsos ensures that only respondents who opted-in and included in this follow-up component of the research.