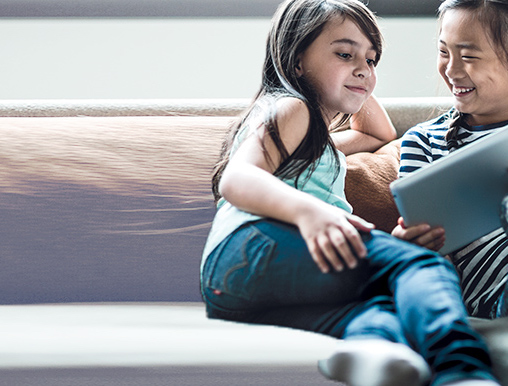 Innovation & Brand Strategy: Ipsos Marketing
OUR SOLUTIONS
Ipsos Syndicated Studies
Ipsos offers a suite of syndicated studies, covering a broad range of topics, sectors, industries and trends. Syndicated studies provide a cost effective method of getting top level research results and findings.
Client context
In a syndicated study, costs are shared among a specified group of study subscribers. Each subscriber will receive a comprehensive report on the findings of their particular subject of interest.
Review our syndicated study offerings and contact your Ipsos representative for more information on subscription.
Our solutions
The Affluent Canadians & Financial Advice Report
The Affluent Canadians & Financial Advice Report is one of a series of reports since 2001 focusing on financial advice and the advisory channel in Canada.
Contact: Elisabeth Garmaise
The Most Influential Brands Study
The Most Influential Brands study unveils and ranks the most influential brands in Canada, and offer a case study perspective on the dimensions that drive each brand's influence.
Contact: Steve Levy
Ipsos' FIVE
Ipsos' FIVE provides an accurate and unparalleled view of the food and beverage landscape that drives growth by delivering "One Source of Consumption Truth"
Contact: Kathy Perrotta
Ipsos Affluent Canadians & Financial Advice, Full Service Brokerage, and Online Brokerage
Exploring Canadian attitudes towards financial advice and the advisory channel in Canada, with a focus on affluent Canadians, brokerages, and online.
Contact: Elisabeth Garmaise
Ipsos Payment Trends (IPT)
A syndicated survey on the ownership, use and new card application Journey of personal credit/charge cards, gas card retail cards; payment habits, methods and preferences; as well as rewards/loyalty programs and mobile payments.
Contact: Adrian Murphy
Ipsos Canadian Business Travel Study (CBTS)
A syndicated research program on airline, hotel, rental car and credit card usage and satisfaction among frequent travellers, including loyalty program participation and preference.
Contact: Adrian Murphy
Ipsos Digest Newsletters
Ipsos Digests are a weekly condensation of essential reading material gathered from major trade journals, business papers and web sites. We tailor each digest to individual industries.
Contact: Darin Chartrand
FSM Digital Disruption Report
The expanding digitization of the Foodservice industry is bringing about rapid change in a market already well positioned for growth. Currently, almost one in five items consumed in Canada (19%) is sourced from an out-of-home channel and this share has increased over 3% since 2016.
Contact: Asad Amin
Ipsos Foodservice Monitor (FSM)
Ipsos' Foodservice Monitor links market needs with market behaviour to offer Canadian subscribers a 360 degree look at the out-of-home dining experience.
Contact: Asad Amin
Canadian Financial Monitor (CFM)
Launched in 1999, CFM is a large (over 12,000 households) tracking study designed to help you understand the banking habits, product holdings, spending habits and financial health of Canadians. 
Contact: Michael Hsu
Alcohol Consumption Tracker (ACT)
Tracking consumers' alcohol consumption during the course of a full month, across all categories, brands, and types of occasions
Contact: John Mohler
Canadian Automotive Aftermarket Monitor (CAAM)
Launched in 2010, CAAM is a large (14,000 respondents) tracking study designed to help you understand how Canadians service their vehicles and their buying behavior of automotive aftermarket products.
Contact: Michael Hsu
The Canada Open Banking Report
The Canada Open Banking Report is a syndicated study focused on awareness of open banking, and the appeal of new financial technologies enabled by personal data sharing.
Contact: Jaime Cabrera
Case studies
• A FIVE client, a leading beverage manufacturer, experienced sizeable volume declines across one of their key product portfolios. In light of this performance, the client wanted to investigate and identify factors impacting consumption and determine the shifts contributing to category erosion. Utilizing FIVE, the Ipsos team was able to collaborate with the client to validate key hypotheses driving category erosion such as; a wider consideration set among Millennial consumers, consumers fueling up earlier in the day and the impact that the portability of Tap Water was having on the category, changes to traditional food pairings, and shifts in motivational drivers such as convenience and health. The result of this work helped to guide the clients future research initiatives and strategy development.
• The continuing growth of digital payment forms, including mobile payments such as Android Pay and Apple Pay mean that cash is in long term decline as a payment method. But not all payment methods are equal when it comes to use situations. Cash is still king for smaller transactions, such as buying the morning coffee or a pack of gum. Ipsos Payment Trends' detailed profiling of how credit cardholders perceive the suitability of credit, debit and cash for different use situations helped a key client more clearly identify opportunities to encourage further growth in the use of credit instead of cash. Along with the introduction of Apple Pay, Android Pay and Samsung Pay, the decline of cash as a payment method can be said to be approaching a tipping point, with the new mobile payments, along with the widespread adoption of tap-and-pay credit and debit cards, making it even more convenient and safer for consumers to forgo the need to carry and use cash for their daily purchases.