The Operational Angle: An Ipsos podcast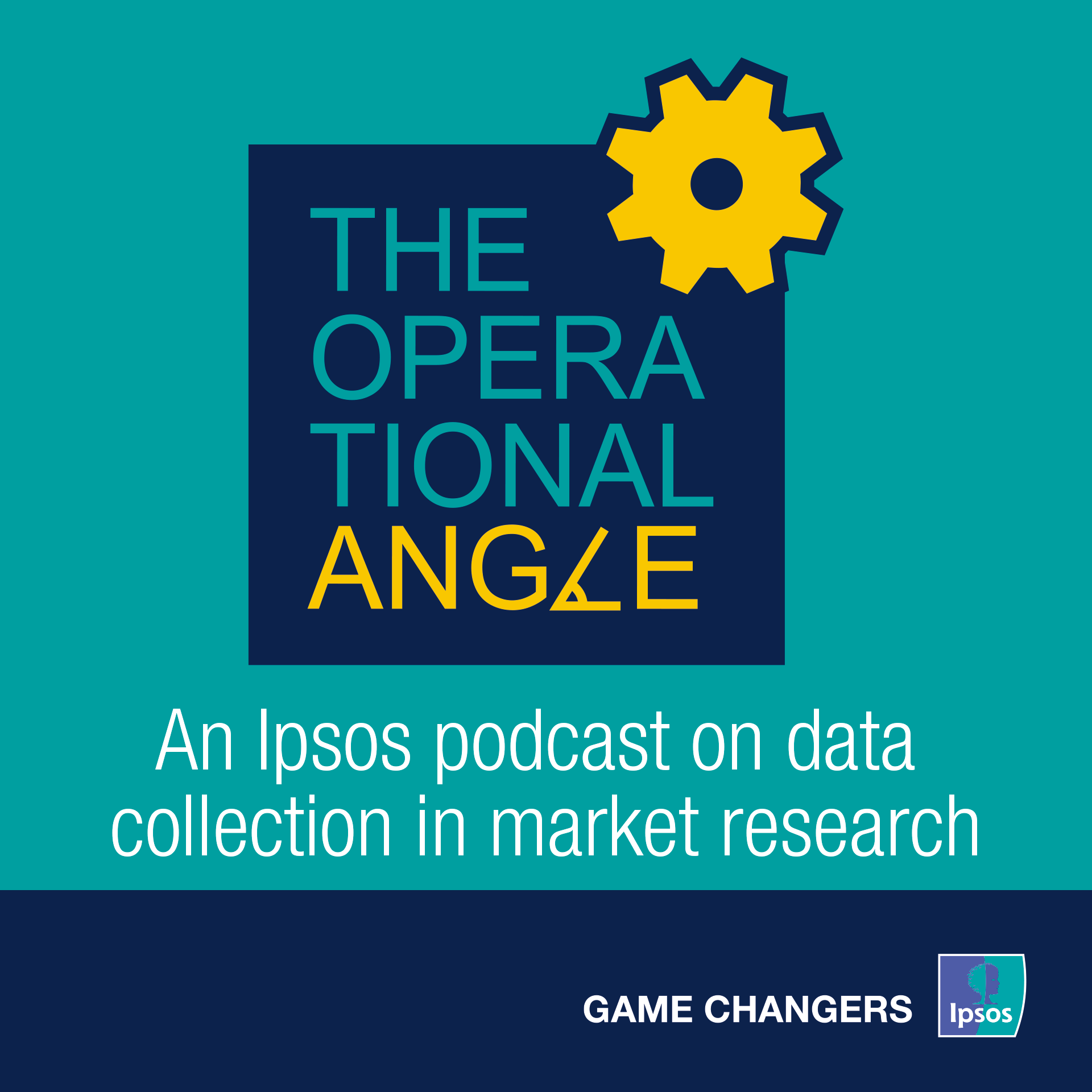 The Operational Angle is an Ipsos podcast hosted by Leah McTiernan that explores the breadth and depth of Ipsos' data collection capabilities. These capabilities are unmatched in the market research industry, ensuring that we provide decision-makers with access to consumers and citizens anywhere, at any time.
If you care about the quality and rigour of the data collected for your study, and how it impacts the decisions you can make, then this is the podcast for you.
Subscribe today: Spotify | SoundCloud
Season 1, Episode 8: Trixie Cartwright (Global Head of Diversity & Inclusion, Total Operations) discusses her new paper in the International Journal of Market Research (IJMR) called "A Question of Gender - Gender Classification in International Research" which advances the conversation about how to accurately and sensitively capture data on respondents' gender across multiple markets, where cultural attitudes can be extremely varied.
Season 1, Episode 7: This episode features Annie Weber, EVP Public Affairs, Ipsos in the US, and Jim Bernier, SVP Public Affairs, Ipsos in the US, who join a discussion about Ipsos' knowledge panel capabilities, our propriety probability-based access panel.
Season 1, Episode 6: This is the second episode of the Operational Angle podcast on the topic of trust and advocacy in research. Your host Leah McTiernan speaks to Cristina Mihoc, President of Global Access and Panels, on the practices that market researchers can take to encourage long-lasting participation and motivation among trusting panelists and respondents. This is based on the findings of a recent Ipsos Research on Research study, and the Ipsos Views paper Trust in Research.
Season 1, Episode 5: In this episode we speak to Darrell Bricker, Global CEO of Ipsos' Public Affairs, about trust and advocacy in market research. Hear how public affairs at Ipsos helps to provide a public face to citizens and consumers. This familiarity with Ipsos as an organization conducting meaningful social and political research in turn encourages participation in surveys and studies around the world.
Season 1, Episode 4: Offline, or face-to-face, fieldwork is an integral pillar of market research data collection. Ipsos conducts over 6 million face-to-face interviews each year, with capabilities in 150 markets. In this episode we talk about Ipsos' best-in-class integrated fieldwork management system, and how it can ensure quality and consistency of data collected for a range of surveys. Read more about iField here.
Season 1, Episode 3: In this episode we turn to the all-important issue of online respondent data quality in market research. We discuss how Ipsos is working to minimize unengaged or fraudulent respondents who do not provide meaningful answers to surveys.
Season 1, Episode 2: Listen in to hear our guest, Frank Kelly, outline the things to know about conducting quality panel research, Ipsos' particular strength in this area, and future possibilities of panel research.
Season 1, Episode 1: In the first episode of The Operational Angle, our host talks to Ipsos colleagues Adele Bearfield, Andrew Cleary, Andrew Green and Nik Reynolds about their experiences of carrying out social, audience measurement and product testing research through a Mixed Mode design. They discuss how they have overcome the challenges of 2020 as well as the benefits that Mixed Mode offers their research programs.
Read more on the topic in our white paper Embracing Mixed Mode Research.