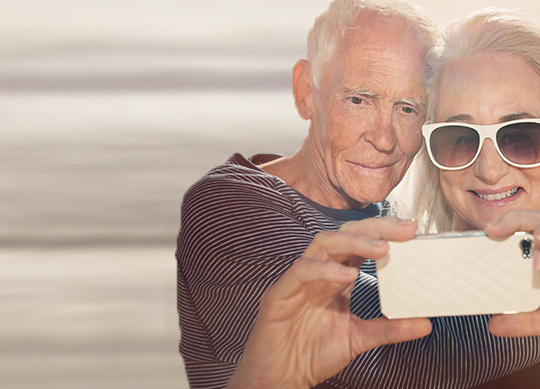 Social Research & Corporate Reputation: Ipsos Public Affairs
OUR SOLUTIONS
Local Syndicated Studies
Ipsos offers a suite of syndicated (multi-client) surveys locally and globally, covering a broad range of topics, sectors, industries and trends.
Client context
How can I examine public opinion on a monthly basis on major issues of national debate?
How can I have access to the attitudes and opinions of a range of elite, opinion-forming stakeholder audiences?
How can I have independent data with the neutrality I need?
Our solutions
A syndicated study is to research what a car pool is to commuters – it's a shared vehicle with shared costs. In a syndicated study, subscribers share the cost of data collection for the set of core questions. Thus, the report cost is only a fraction of what it would have been if a custom study had been done just for you. In a syndicated study, results are shared among a specified group of study subscribers. Each subscriber will receive a comprehensive report on the findings of their particular subject of interest.
Syndicated studies — Canada:
Ipsos Economic Context Report — The Ipsos Economic Context Report is a monthly tracker that explores how people feel about the country, the economy and their top issues of concern. The report provides context for consumer decisions that are increasingly shaped by broader opinion and social environments.
Canadians and Cannabis — The legalization of cannabis in Canada may be the most wide-spread legislative change in the last half century.  It is a health issue, a retail issue, an economic development issue, a public safety issue, a standards and packaging issue, a law enforcement issue and a cultural issue.
Ipsos Omnibus surveys (online, telephone) — ideal for clients in the public, private and not for profit sectors, Ipsos' Canadian omnibus products are reliable and accurate solutions for those who want to gauge public opinion, test advertising campaigns, set benchmarks, measure awareness and usage of brands and services, profile demographics, estimate market share, forecast trends and track reactions and opinions on specific issues.
Participation in the Digital Economy – a study exploring Canadians' digital awareness and engagement online, and the barriers that limit or prevent Canadians from meaningfully participating in the digital economy (e.g. availability, quality, price, digital literacy, and concerns related to privacy and security).
Canadian Corporate Reputation Monitor (I-REP) – this study helps clients to strengthen and protect their most important asset—their good name, and the reputation behind it.  Leading companies use I-REP to measure their reputation in the marketplace, and understand the ranking of their organization, both in the context of their industry, and against Ipsos' I-REP normative database. The study also includes a reputation ranking list of the leading companies doing business in Canada today. This reputation ranking will provide subscribers with additional context by which to measure their corporate reputation standing in the marketplace.
Canadian Higher Education Reputation Monitor – this study provides higher education organisations with a measurement of their reputation in the sector compared to other institutions, plus an analysis of reputation drivers that are unique to their organisation.
Recruiting Continuing Education Students – A survey designed to help universities and colleges attract more of the continuing education students they want.
Government Services and Satisfaction – this study provides public policy leaders with strategic information to develop new solutions that provide the best service for Canadian citizens.
Canadian Donors and You - a study designed to help not-for-profit organisations better understand their donor market and grow their donor dollars.
Reconnecting with Youth – a comprehensive public opinion monitor of young Canadian's views regarding everything from the most important issues of the day to the different ways youth spend their days.
Reconnecting with Older Canadians – a study of the expectations and challenges of meeting the needs of older Canadians.
Health Care Performance and Public Perception – a survey designed to help health care sector directors better understand public perception of their organisation. The study provides subscribers with concrete information and specific recommendations on perceptions of their health care organisation.
Case studies
The key strength of these surveys is that they provide independent and cost effective access to difficult stakeholder groups and help companies and organisations of every kind to manage their reputation, communications and sector knowledge.