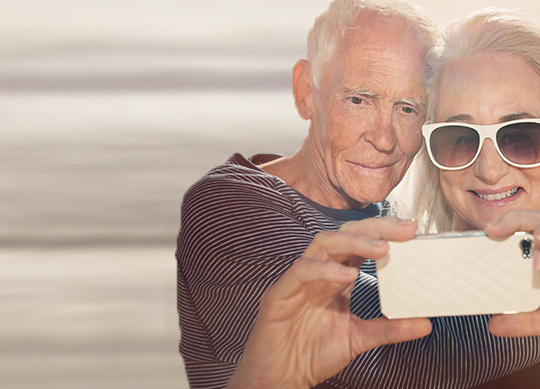 Social Research & Corporate Reputation: Ipsos Public Affairs
OUR SOLUTIONS
Local Syndicated Studies
Ipsos offers a suite of syndicated (multi-client) surveys locally and globally, covering a broad range of topics, sectors, industries and trends.
Client context
How can I examine public opinion on a monthly basis on major issues of national debate?
How can I have access to the attitudes and opinions of a range of elite, opinion-forming stakeholder audiences?
How can I have independent data with the neutrality I need?
Our solutions
A syndicated study is to research what a car pool is to commuters – it's a shared vehicle with shared costs. In a syndicated study, subscribers share the cost of data collection for the set of core questions. Thus, the report cost is only a fraction of what it would have been if a custom study had been done just for you. In a syndicated study, results are shared among a specified group of study subscribers. Each subscriber will receive a comprehensive report on the findings of their particular subject of interest.
Syndicated studies — Canada:
Ipsos Context Report — The Ipsos Context Report is a quarterly tracker that explores opinion data on key metrics for a wide variety of issues including how people feel about the country, the economy and their top issues of concern, personal finances and investing, and job security plus others. The report provides context for consumer decisions that are increasingly shaped by broader opinion and social environments.
Legalizing Cannabis — The legalization of cannabis in Canada may be the most wide-spread legislative change in the last half century.  It is a health issue, a retail issue, an economic development issue, a public safety issue, a standards and packaging issue, a law enforcement issue and a cultural issue.
Ipsos Omnibus surveys (online, telephone) — ideal for clients in the public, private and not for profit sectors, Ipsos' Canadian omnibus products are reliable and accurate solutions for those who want to gauge public opinion, test advertising campaigns, set benchmarks, measure awareness and usage of brands and services, profile demographics, estimate market share, forecast trends and track reactions and opinions on specific issues.
Participation in the Digital Economy – a study exploring Canadians' digital awareness and engagement online, and the barriers that limit or prevent Canadians from meaningfully participating in the digital economy (e.g. availability, quality, price, digital literacy, and concerns related to privacy and security).
Every year the Ipsos CanadianReputation study examines reputation and trust in depth for more than 100 iconic companies operating in Canada. This work is at the cornerstone of what we do to guide our clients in improving their reputation, and increasing their trust with clients, stakeholders, consumers and the public.
Canadian Higher Education Reputation Monitor – this study provides higher education organisations with a measurement of their reputation in the sector compared to other institutions, plus an analysis of reputation drivers that are unique to their organisation.
Recruiting Continuing Education Students – A survey designed to help universities and colleges attract more of the continuing education students they want.
Canadians' View on Tariffs - Ipsos' new syndicated (multi-client) study - Canadians' View on Tariffs – will explore both the concern and the impact of rising  onsumer costs in the Food, Health & Beauty Aids, and General Merchandise categories as a result of the trade dispute.
Case studies
The key strength of these surveys is that they provide independent and cost effective access to difficult stakeholder groups and help companies and organisations of every kind to manage their reputation, communications and sector knowledge.