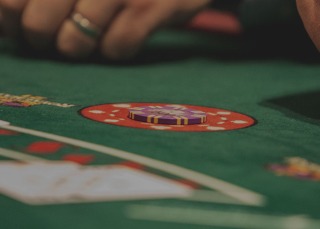 Market Strategy & Understanding
Lottery & Gaming Research
OUR SOLUTIONS
Who plays my games or visits my gaming establishment?
What games do they play or gamble on?
How much do they spend?
Do I have all the right products to keep my players and attract new players?
Do I know what games my players want?
Am I launching the best games in market to maximize revenue?
Am I communicating the right messages to the right customer or potential customer at the right time and right location using the right medium?
Am I optimizing my touchpoints along the path to purchase?
Do I understand the different segments of players/gamblers and non-players/non-gamblers in the marketplace?
Am I spending too much marketing resources on core customers at the expense of occasional or peripheral customers?
Are the non-players/non-gamblers antagonist to gaming?
Our solutions
We are proud to be the only research firm in North America with a dedicated team of researchers specializing in the lottery & gaming sector.  Our experts have developed custom solutions aimed at optimizing the launch of lottery products, and have adapted the best of Ipsos' global solutions to fit the lottery & gaming category.
We focus on:
Understanding the market landscape
A foundational understanding of the market in which you operate is critical. We have proven techniques that measure your overall market size, share, and potential – from both a people/player view as well as a dollar value perspective.
Segmenting markets to uncover new opportunities
From strategic to tactical segmentations, understand where you may be over indexing marketing resources in some areas and missing out on some opportunities elsewhere.  Focused on developing business outcomes, we can help you identify the best type of segmentation now for your agency and help you lay the groundwork for future marketing planning.
Monitoring on-going impact of marketing and sales efforts
Monitor your market segments and your core KPI metrics over time to continually provide performance feedback and ROI on marketing and product development efforts. Our tracking survey structure is nimble and allows a high degree of flexibility to substitute question sets in and out of the study over time. 
Testing and tracking the effectiveness of advertising
From early stage 'big idea' testing, through to finished copy testing, and in-market performance, Ipsos is a world leader in advertising and creative concept evaluation. Our ad & creative testing data is benchmarked against normative scores with linkages to your specific media plans – allowing us to diagnose not only your creative, but also your media buy.
Monitoring the overall health of your brands
Understand how your products/brands are positioned in the minds of consumers, and what is contributing or detracting from success. Learn how to move your brands forward with Ipsos' validated approach to brand health measurement.
Launching the right products in the marketplace to maximize sales
Test and launch games with a high degree of confidence that these will drive the largest sales gains.  Whether you need to pre-screen a long list of rough ideas, or test finished concepts, our solutions are designed to get to the clear winners and the 'hidden gems' so product teams make the best possible decisions.
Channel performance & retail/facility execution
Knowing how your products and services are delivered to customers is a crucial step in the feedback loop. Ipsos deploys several Mystery Shopping solutions aimed at getting real-time input on retail/facility procedures such as merchandising standards, ID policies, and prize redemption audits.
Want to hear more about what our client's are asking us about? Watch this brief video now.