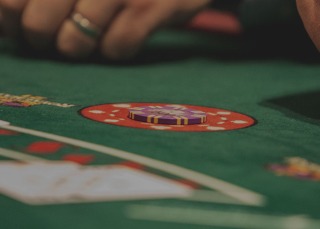 Market Strategy & Understanding
Lottery & Gaming Research
OUR SOLUTIONS
Who plays my games or visits my gaming establishment?
What games do they play or gamble on?
How much do they spend?
Do I have all the right products to keep my players and attract new players?
Do I know what games my players want?
Am I launching the best games in market to maximize revenue?
Am I communicating the right messages to the right customer or potential customer at the right time and right location using the right medium?
Am I optimizing my touchpoints along the path to purchase?
Do I understand the different segments of players/gamblers and non-players/non-gamblers in the market place?
Am I spending too much marketing resources on core customers at the expense of occasional or peripheral customers?
Are the non-players/non-gamblers antagonist to gaming?
Our solutions
We are proud to be the only research firm in North America with a dedicated team of researchers specializing in the lottery and gaming sector.  Our experts have developed custom solutions aimed at optimizing the launch of lottery products, and have adapted the best of the best of other Ipsos global solutions to fit the lottery & gaming category.
We focus on:
Segmenting markets to uncover new opportunities
From strategic to tactical segmentations, understand where you may be over indexing marketing resources in some areas and missing out on some opportunities elsewhere.  Focused on developing business outcomes, we can help you identify the best type of segmentation now for your agency and help you make more informed decisions.
Launching the right products in the marketplace to maximize sales
Test and launch games with a high degree of confidence that these will drive the largest sales gains.  Understand the difference deep emotional engagement with a brand barriers to play versus top of mind or superficial attachments using Implicit Association Testing.  Backed by advanced analytics and years of validating our research data against actual sales, our testing solutions will help you make the best decisions.
Target the right customers at the right touchpoint
LIFE Path and Shopper techniques will help you understand how players make choices along the path-to-purchase and identify which touchpoints are most influential in generating sales. Also, identify where you may be spending needlessly on touchpoints that are ineffective for players.  How? Through our comprehensive approach that integrates qualitative and quantitative research, social listening and passive metering.
Monitoring on-going impact of marketing efforts
Modular based on-going device agnostic tracking studies aimed at getting the most bang for your buck.  Monitor core metrics continuously but have the flexibility to substitute flex modules in and out during any give tracking wave.  This allows you to monitor effectiveness of communications and promotions strategies, impact of political decisions, as well as effects of decisions and changes implemented by competitive elements.
Gaming X,Y,Z Syndicated Study 2017
The Gaming with X,Y,Z Syndicated study will be the stand alone authority on comparing three distinct generation groups (Gen X, Y, & Z) across a number of gaming and lottery and non-gaming attitudinal and behavioral metrics. It will help lottery and gaming marketers better understand the relevant differences for product and marketing planning efforts.
We work with clients to provide a multitude of sectorspecialized research and consulting services including: