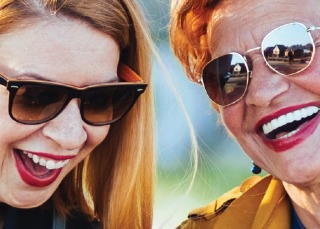 Market Strategy & Understanding
The Most Influential Brands
OUR SOLUTIONS
Brands have meaning. Brands have personality. Brands have attitude. And because people so often identify with, relate to, and define themselves by them, brands have influence.
For a brand to succeed, it has to reach its audience, connect with them, and get them to buy into the brand's promise. But for a brand to have real influence, it needs to win on a few more dimensions. The Most Influential Brand Study reveals key dimensions that define and determine the most influential brands in Canada, including; Leading Edge, Trustworthy, Presence, Corporate Citizenship, and Engagement.
The Most Influential Brands study offers the following key benefits:
Offers a case study perspective on the 10 Most Influential Brands in Canada
Ranks your brand's degree of influence vis-à-vis your competitors and the overall market
Quantifies the impact of each of the key dimensions which drive influence most for your brand and your competitors
Our Solutions
Formal Presentation – based on the Top 10 Most Influential Brands in Canada: A Case Study format for each brand
Customized Chapter on your Brand including the impact of the five dimensions of Influence for your brand visà-vis your category and top competitors and your brand's performance on top attributes within the key dimensions of influence
An Excel based scorecard for your brand and your category competitors on the 57 measures included in the study
The Full Ranking of the 100 Brands
Pricing & Subscription Form
The standard subscription cost is $19,000 for 9 brands (1 subscribing + 8 competitors), +$1,000 for each brand beyond 8.
Subscribe now: Ipsos Most Influential Brands 2021 Subscription Form