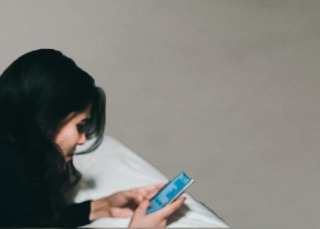 Ipsos UU - Qualitative
Ethnography Center of Excellence / Immersion
OUR SOLUTIONS
The Ethnography Center of Excellence (ECE) is an award-winning team of anthropologists, ethnographers, sociologists, filmmakers, and market researchers dedicated to the empathic understanding of customer in-situ behaviour. The ECE provides a deep understanding of consumers, helping to uncover opportunities and barriers within their associated habits, cultures, and practices.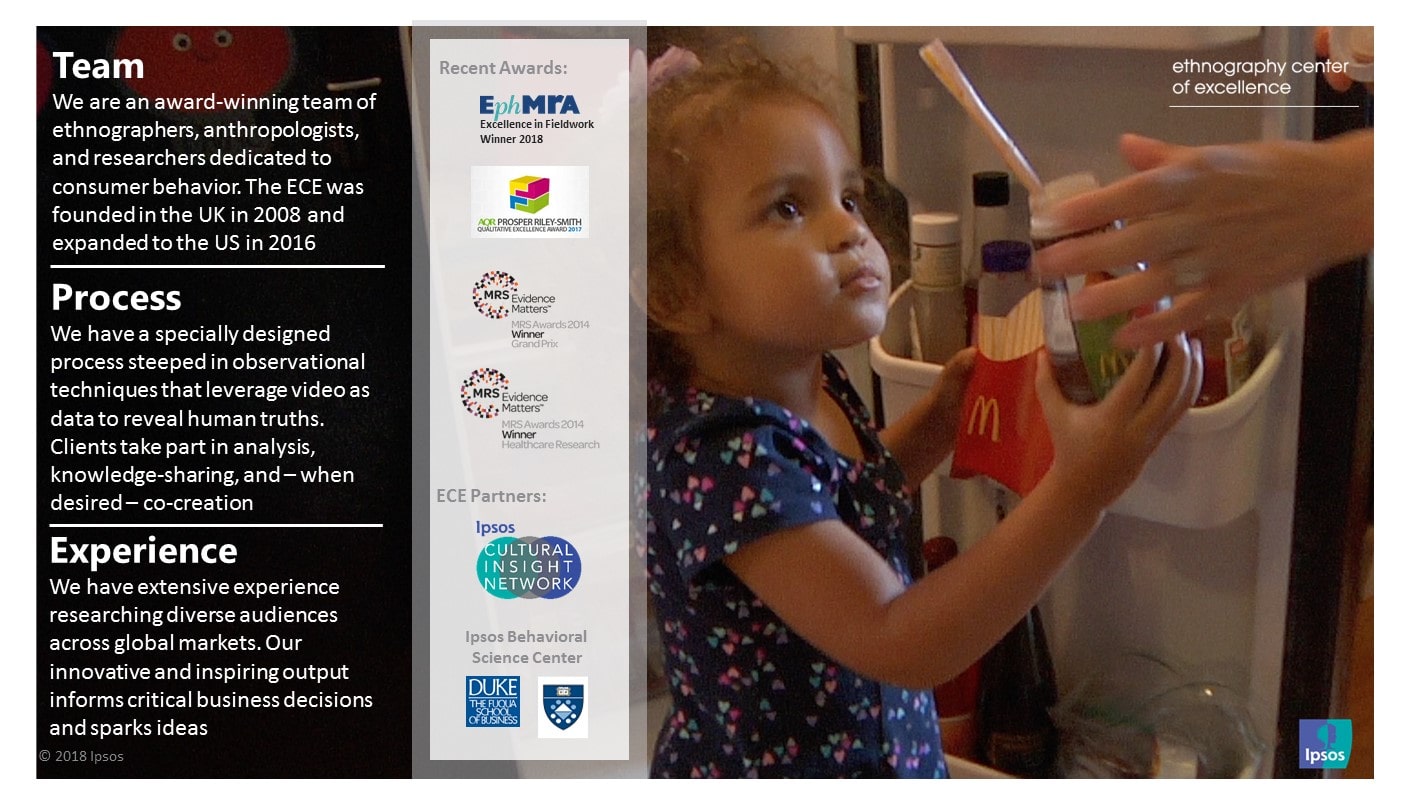 Immersions use ethnographic principles but are shorter in length and address a more specific question. They are useful for understanding participants' environments and immersing clients with their consumers in their natural environments. Both solutions are excellent ways to evoke empathy and human connection.
We have developed a unique methodology that uses qualitative and ethnographic research, the expertise of anthropologists, filmmakers and market researchers as follows:
Embed in real life where everything is filmed over an extended period of time
Analyse using film as data through multiple lenses
Deliverables include report, presentation, workshop and production quality films to demonstrate key behavioural insights
We use these methodologies in our Creating a Culture of Cognitive Empathy program. Creating a culture takes an on-going program, process and commitment. Our model recognises the steps and provides creative tools to help think what others think, feel what they feel and do what they do to create genuine empathy and resulting value for the people you serve.