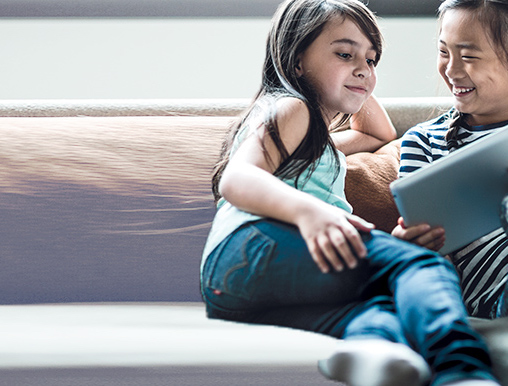 Innovation & Brand Strategy: Ipsos Marketing
OUR SOLUTIONS
Healthcare Solutions
Operating in over 40 countries, our 600 experts support our clients throughout the brand lifecycle – from early-stage strategy, to launch, to performance optimisation.
Client context
1. Commercial Strategy: how can I identify the right assets at the right time for commercialisation?
What does the future growth of this market look like?
What is the potential opportunity for my asset?
How should I prioritise indications?
How is the market structured and where should I focus my efforts?
What clinical trial design sets us up for success?
How can we maximise potential pricing? 
2. Launch Excellence: how can I create & build my brands?
How can I build customer anticipation & demand?
What is the optimal launch strategy for my brand?
How can I create a winning payer value proposition?
How can I create a winning brand positioning?
What should my communications strategy be?
How should I organise and target my sales force?
3. Performance Optimisation: how can I maximise brand potential?
What tactical enhancements will help my brand achieve peak sales faster?
How can I accelerate the path to peak share for my brand and defend myself against competitor strategies?
Is my brand positioning resonating with target customers?
What is the impact (ROI) of my commercial activity?
How am I perceived versus competing brands?
How can I protect my brand against generic entrants?
4. Patient Flow & Patient Journey: How can I understand the patient's journey through the multi-stakeholder environment?
Where does/could my molecule fit in the treatment flow?
What do I need to do to improve the market for my molecule?
How does the population of patients flow through a treatment system?
How important is insurance coverage to treatment flow?
What decisions do patients make, and when?
What is the best way to communicate with patients in a specific disease state? 
Solutions
We use integrated approaches, therapeutic expertise and market knowledge to put clients' needs at the centre:
Integrated Research Frameworks: We bring the best of Ipsos to every client engagement, using the most appropriate methodologies from our custom and syndicated portfolios – and often creating bespoke solutions that combine custom, syndicated and other data sources. We also regularly apply the latest research techniques from our consumer colleagues to answer business questions for our healthcare clients. 
Global Real World Evidence: Our Global Therapy Monitors comprise the industry's largest portfolio of syndicated prescribing data – and we are skilled at combining syndicated and custom approaches to deliver deeper insights and greater value. Additional syndicated services leveraging Therapy Monitor data are also available. Read More.
Global Centres of Excellence (CoEs): Our Global Centres of Excellence ensure that our expertise and thought leadership are shared across custom and syndicated teams in 44 countries. These include: Oncology; Virology & Liver Diseases; Autoimmune; Diabetes; Rare Diseases; Medical Devices & Diagnostics; Advanced Analytics; Global Evidence, Value & Access; Healthcare Data Collection; Digital; and Connected Health.
Case studies
Global Oncology Brand Tracking
In order to support its strategic decision-making, our pharmaceutical client wanted a single dashboard for all its brands, to see how they were performing both relative to one another and by region. Drawing upon the expertise and resources of its Oncology Centre of Excellence, Ipsos integrated different data sources to achieve the client's objective: the Global Oncology Monitor (the world's most comprehensive syndicated database of cancer treatment data); a custom patient record study; and a custom perceptual questionnaire to address the client's KPI objectives. The client can now track the performance of all its brands across a number of KPIs. Delivery via portal means that senior management globally is aligned, and the efficiencies of syndicated and integration have added significant value.
Connected Health – wearables, apps, biosensor devices and other new technology used to monitor and manage our health – is a potential game-changer for global healthcare. Accordingly, Ipsos Healthcare conducted the 1st Ipsos International Survey on Connected Health in 2016, offering a comprehensive picture of the uptake and use of connected health. Spanning 3 continents and based on 11,600+ interviews with the general public, physicians and patients, the report also includes a unique technology preference segmentation of Type 2 Diabetes patients. To date, top-lines have been presented at the HIMSS mHealth Summit and Health 2.0; those who have purchased the report can use the insights to guide product development, understand unmet needs, inform messaging, identify comms channels, and much more.
Real World Evidence on the Impact of Biosimilars
Given the ongoing introduction of 'biosimilars', it is critical to understand how these products will impact current treatment practices – both for originators of branded products and those developing biosimilar options. Ipsos Healthcare's syndicated Autoimmune Biosimilar Impact Study delivers a comprehensive, future-focused solution to this common need. It combines perceptual research among doctors and payers with robust patient-level data from Ipsos' Global Therapy Monitors. By applying advanced analytics to this data, it delivers future market maps of the AI biosimilar landscape. Subscribers (from both the pharmaceutical manufacturing and biotech sides) have been able understand the rate of uptake of biosimilars, likely patient populations, characteristics that will drive biosimilar use, and much more.