Welcome to The Path
Ipsos North America is shaping the future of the Insights and Analytics industry, together with top brands and leaders, via 'The Path'

Ipsos, one of the largest Insights and Analytics companies globally, is proud to launch The Path: A new industry wide initiative that gives top Insights and Analytics leaders a forum to share their career paths, advice and impact stories to inspire the next generation of professionals.
As AI introduces new possibilities and disruption, the Insights and Analytics industry continues to evolve – and so does the role of its leaders. The mission of The Path is to create a community that inspires, sets new standards, and prepares future-proof Insights and Analytics leaders.
Through a monthly series of video interviews with top senior Insights executives – featuring advice that transcends professionals at any level – The Path community will connect today's leaders with the executives of tomorrow.
Spotlighting the career paths of insights professionals across various industries, The Path showcases the tangible, positive impact of Insights and Analytics on both business organizations and in the world.
"We find ourselves in a paradoxical situation: As AI takes on a more central role in generating insights, the human element becomes increasingly critical," said Lorenzo Larini, CEO of Ipsos North America.
"As we are entering a phase of unprecedented AI-enabled innovation, Ipsos is helping leaders leverage this transformation and get to the next level. The Path is one way to help the profession to thrive with AI, at a time when human-centric leadership and talent will make even more of a difference."
At launch, The Path features six in-depth conversations with senior Insights and Analytics executives from Warner Bros. Discovery, Comcast, Mondelez, Estée Lauder, Diageo, and Colgate-Palmolive. The next round of video releases will feature interviews with executives from across a range of industries, including top brands in tech and retail.
The Path community starts in 2023 with an inspiring video series, expanding in 2024 to an Academy and a series of events, hosted and owned by leading brands.
Take a look and meet our first group of leaders!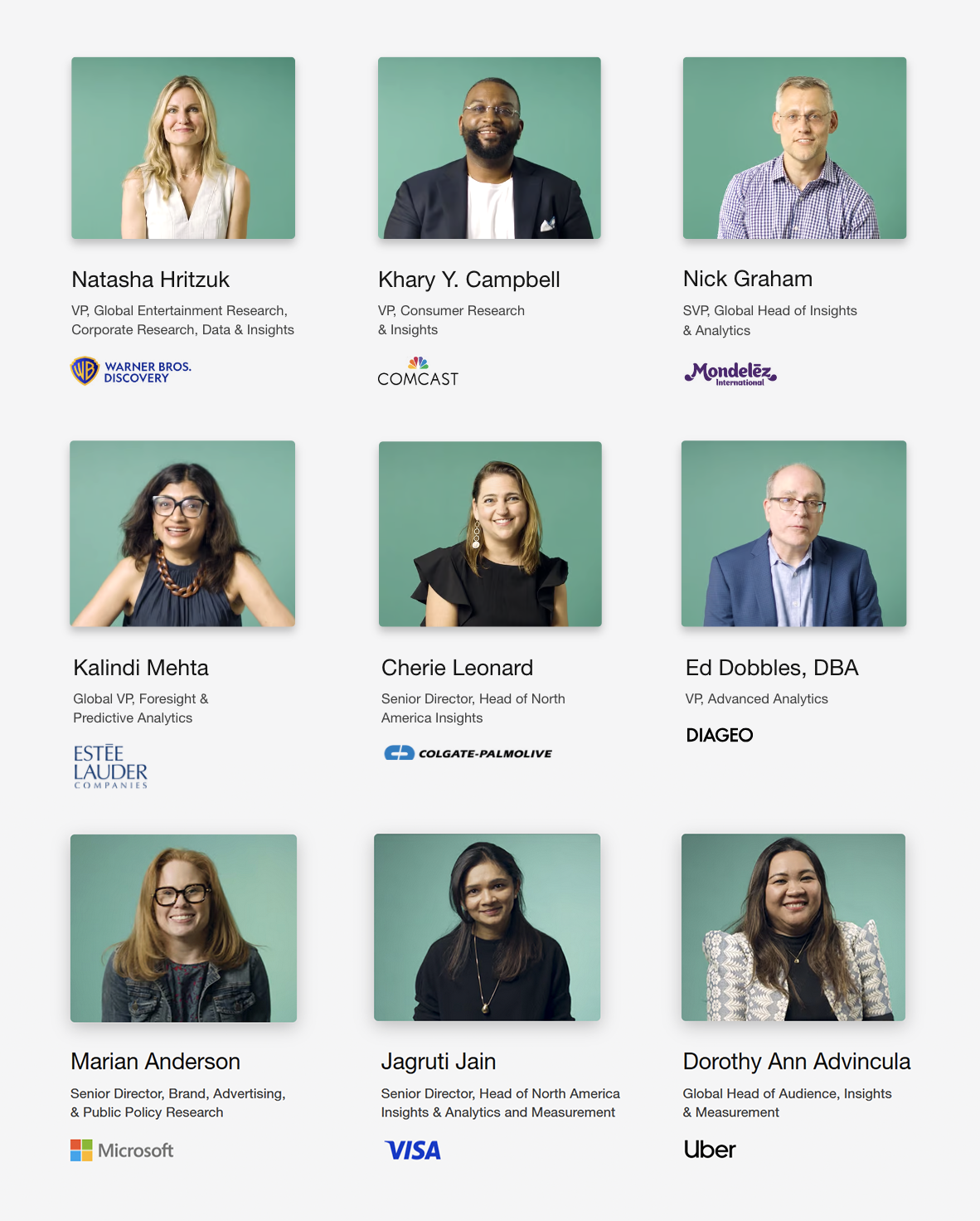 And stay tuned for more updates on how and where you can meet our leaders in person. We have some exciting events planned soon.