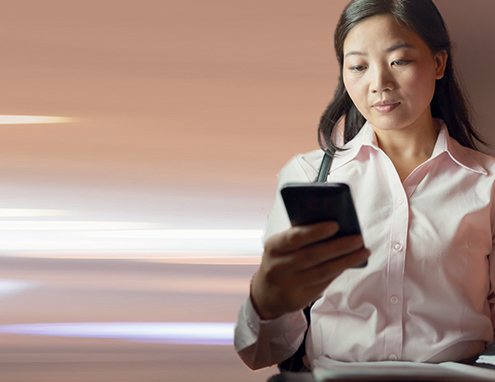 Customer & Employee Relationships: Ipsos Loyalty
OUR SOLUTIONS
Customer Experience and Quality Measurement for Automotive
Ipsos offers deep dive customer experience surveys and benchmark studies for automotive clients.
Client context
Ipsos Loyalty delivers insight into the customer experience from the beginning to the end of the customer journey. We identify the pain points, as well as the opportunities to delight, to help our clients create a better overall customer experience. The points in the customer journey we typically measure are the:
Sales experience at a dealer
After sales experience at a dealer
User experience of the vehicle
Our Solutions
To assist vehicle manufacturers on product quality improvements, new car conception and customer experience management, Ipsos Automotive also offers deep dive customer experience studies. These can be stand-alone, club or syndicated approaches such as:
Ipsos CX - one of the largest global agencies focused on the Customer Experience. We bring to the table over 20 years of experience along with a seasoned team of experts with one focus—achieving your CX goals. Ipsos CX services allow you to optimize your Customer Experience, which leads to greater customer retention, positive word-of-mouth and increased customer acquisition rates. It also helps you assess the Return on your CX Investment (ROCXI).
CX Journey - Ipsos CX Journey captures the deep understanding of the customer journey required to design a successful customer experience which will deliver on your organization's brand promise.
CX Target Setting - The impact of improving customer experience on customer loyalty and advocacy is proven. Organizations continue to collect and measure customer feedback. The goal is to leverage these insights to directly form strategic action and ultimately improve customer experience.
CX Measurement Audit - Executed by the Ipsos CX team of insights professionals, the audit assesses the degree of fit between your current CX measurement vehicles and your organization's CX goals. In short, we help identify that these vehicles are properly aligned with the desired information objectives and outcomes.
ROCXI (Return on Customer Experience Investment) - We all know that Customer Experience (CX) matters…time and time again, this has been proven by business results and industry research. Ignore the customer at your own peril! And, although the link between CX success and financial performance is widely acknowleded, there is ample evidence that many CX initiatives fail to deliver tangible results…and in those latter cases, firms did not even know it was happening. For these reasons, it's imperative that firms measure and fully understand the Return on Customer Experience Investment or ROCXI.
VQS (Vehicle Quality Survey) Tracking customer feedback specifically regarding the nature of vehicle troubles, concerns and design frustrations with the condition, function and performance of their vehicles.
EFM (Enterprise Feedback Management) Our portfolio of solutions helps clients capture feedback from transactional experiences in real-time, allowing immediate actions to be taken by the appropriate person.
Mystery shopping assesses the compliance of sales and after sales standards at the dealer network according to the brand rules and philosophy.
Club CSI (Customer Satisfaction Index) sales and/or after sales Customer satisfaction tracking on common KPIs within the industry for sales and after sales processes.
Case studies
French OEM (Original Equipment Manufacturer) real time evaluation of customer experience shortly after interacting with a sales or after sales dealers in 33 different countries. +1,7 million interviews per year allowing for immediate problem resolution and monitoring through closed loop feedback.
Club of OEMs – evaluation of customer experience with their new passenger vehicle in seven European countries including Russia. +125,000 interviews including benchmark data to compare against the competition, the performance of their models after three months and 12 months in use.