[WEBINAR] Are You Leaving Social Data on the Table?
05 March 2020 8amPT/11amET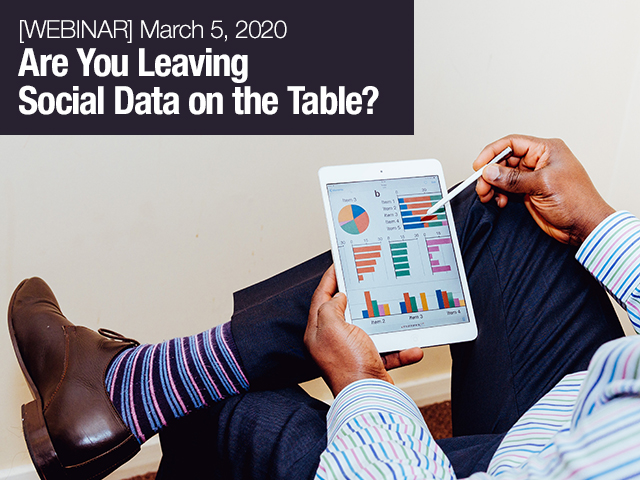 You're not alone. Organizations, both large and small are all trying to figure out how to get the most out of social data. Everyone's using it, but are we maximizing the value and connecting the dots? From a redundancy of tools, different metrics and KPIs across teams, differing business priorities, and inconsistency in application and actionability of social data, there are a lot of pitfalls that can derail your social intelligence strategy.
In this webinar, we'll share the missteps that can happen on your journey to creating a powerful social intelligence strategy and provide guidance on avoiding them based on our own experiences working with some of the largest brands in the world. Join us to ensure social intelligence can be elevated in your organization, avoiding deprioritization and reduced budgets, to become a must have in every consumer-centric initiative.
Learn the common pitfalls to avoid, and ways to course-correct if you're off track.
Learn what set the best organizations apart, what goes into their planning and how to replicate it.
Learn how to tie social back to business value by telling the right kind of story with social data.
Learn how to move from "social-in-a-silo" to fully integrated research modality that cuts across internal functions.
Speakers :
Menaka Gopinath, President, Ipsos SMX and SIA, NA

Steve Reeves, Vice President, US, Healthcare Advisory