Equality Lounge Virtual Briefing @ Cannes Lions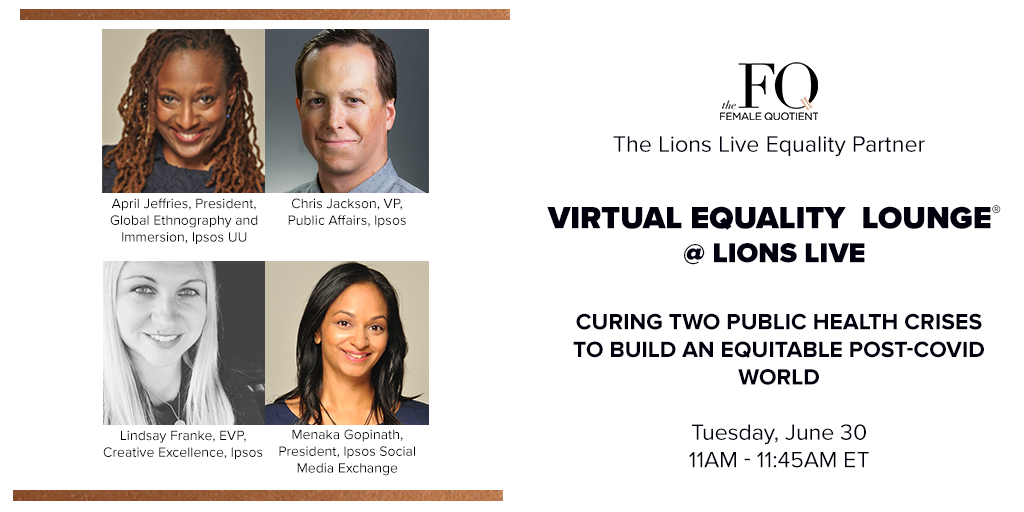 Ipsos is proud to be participating in the Lions Live virtual conversations series, exploring the most pressing topics of today through an equality lens. Industry leaders and influencers will be joined by rising stars and diverse talent in the world of marketing — so we can all activate change, together.
Don't miss our session:
11AM - 11:45AM EDT Curing Two Public Health Crises to Build an Equitable Post-COVID World
Menaka Gopinath, President, Ipsos Social Media Exchange
Lindsay Franke, EVP, Creative Excellence, Ipsos
Chris Jackson, VP, Public Affairs, Ipsos
April Jeffries, President, Global Ethnography and Immersion, Ipsos UU
For more information or registration details, please visit the Equality Lounge website.
To revisit a recording of the broadcast, please click here.