[WEBINAR] Measure, Manage & Improve Your Retail Performance
03 December 2019 10:30am PT / 1:30pm ET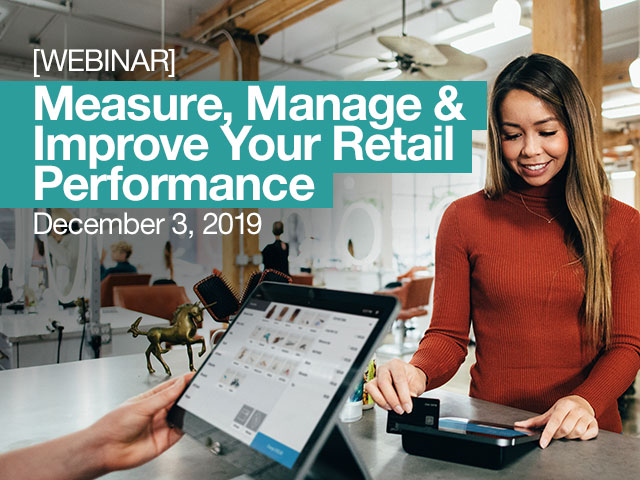 How well do you understand your customers' journey? How many customers are entering your retail locations, or choosing your brand? How long are they staying, and what are they buying? How long are they waiting in line to order, or pay?
Whether you are a brand or manage storefront locations (traditional retailers, financial services & banks, coffee shops or bakeries), understanding these behaviors will identify powerful development strategies and improvements, ensuring your brand or location is fully equipped to meet consumer needs, and to increase loyalty and retention.
Join us for a complimentary webinar featuring case studies demonstrating the power of measuring customer behavior and journey mapping, traffic counting and queue management. You will learn why going beyond simply tracking the number of people who walk through the door will inform the right decisions at a strategic and operational level. Underpinning everything from trend analysis, staff scheduling, location occupancy levels and more, these immediate insights to behavior analysis show where improvements are needed to drive conversions and increase consumer engagement.
Improve your customer experience – Register Today
Speakers :
Kelly Fairchild, Business Development Manager, NA