[WEBINAR] Holiday Share of Wallet Success
30 October 2019 10:30am PT / 1:30pm ET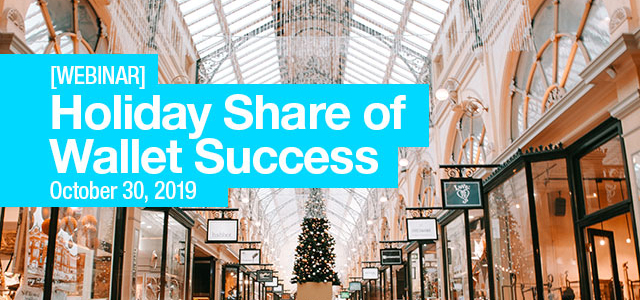 With Black Friday – the unofficial kick-off to holiday shopping – just around the corner, this webinar is a must for all retail marketers!
Are you sure your retail front-line is in-sync with your market strategy during this critical selling period? It's not too late to quickly identify, and fix, potential retail blind-spots before you miss the opportunity for grabbing your holiday share of wallet.
Join us for a complimentary webinar as we illustrate how our custom Micro-Shop (mystery shopping) program can quickly assess your retail offerings and why it's relevant to clients across a broad range of industries. As an all-inclusive package, the Ipsos Holiday Micro-Shop can be quickly enabled, providing immediate results and providing continuous feedback on your front-line initiatives during this all-important holiday selling season.
Don't miss out - Register Today.
Speakers :
Stephanie Thayer, Account Manager, US

Christopher Koetting, Vice President, US, Mystery Shopping