[WEBINAR] Affluencers: How They're Impacting the Smart Homes of Tomorrow
13 December 2017 10:30am PT / 1:30pm ET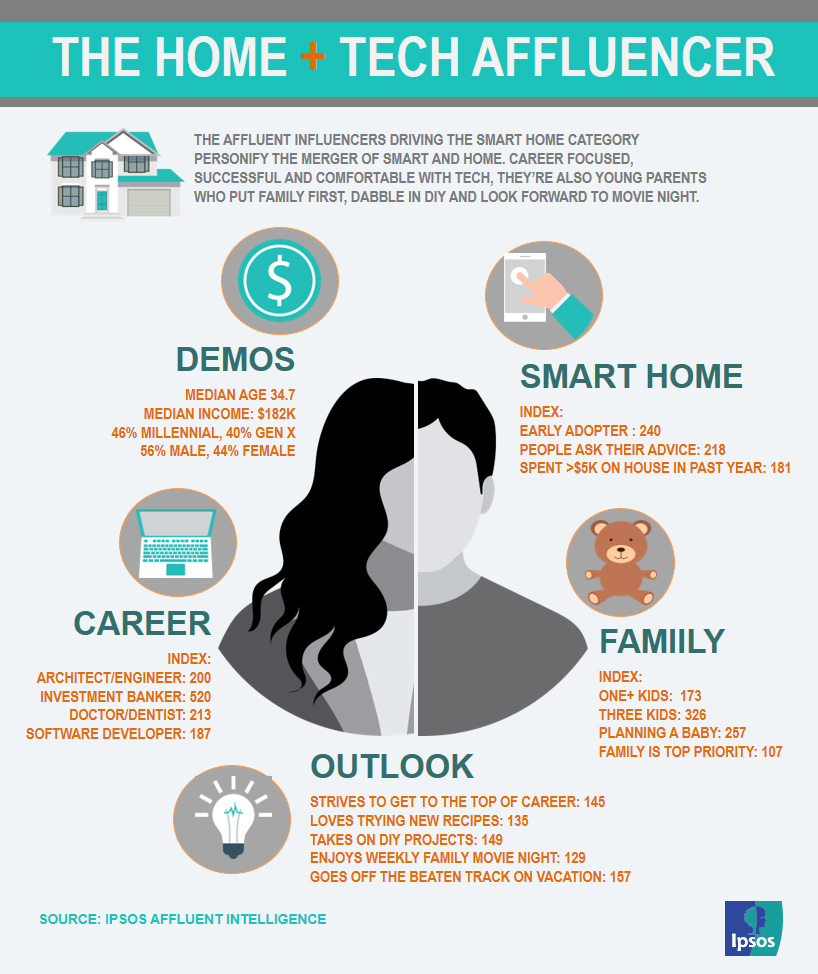 The "Affluencer" is an ultra-influencer who has spending power, expertise, is an early adopter, and shares their discoveries with their network. And in no category is the Affluencer more relevant than technology.
Join us for a complimentary webinar featuring select insights from our annual Ipsos Affluent Survey USA and our quarterly deep-dive research examining the rapidly emerging Smart Home Technology segment. Affluent households have embraced the new technologies, including smart speakers/hubs, smart thermostats, and myriad other smart devices that improve their lives and increase their enjoyment. We will be presenting a few highlights from these recent studies, including implications on the future of the category and opportunities for media and brands.
And in the meantime, take this fun quiz to see what kind of Affluent Traveler you might be!
Speakers :
Michael Baer, SVP, Team Lead Audience Measurement