[EVENT] Corporate Reputation Salon
23 September 2019 6:30pm-9pm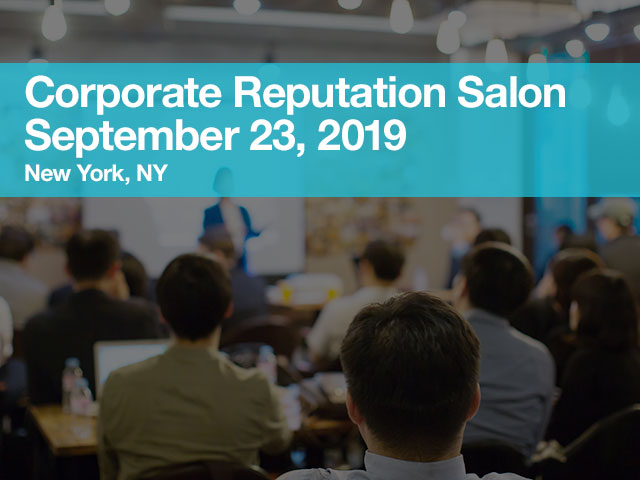 Each year, the Ipsos Global Corporate Reputation practice conducts interviews with over 150 leading communications and reputation executives globally to understand the trends, issues and concerns facing today's reputation practitioners. The annual findings of the Ipsos Corporate Reputation Council help provide detailed reputation management guidance from the leading experts in the field.
Please join Ipsos for our first Ipsos Corporate Reputation Salon featuring Ipsos leadership, cocktails and dinner, along with key Reputation Council members and senior communications officers who will be sharing strategic insights from the latest Reputation Council release and facilitating a salon-style discussion of key trends impacting the industry. The latest Ipsos Reputation Council includes the perspectives of 154 senior communicators from 20 countries, examining issues from the rise of CEO-led communications to the balance between global and local messaging and narratives.
With a number of high-profile reputation scandals affecting businesses, leadership and even whole industry sectors over the course of the past year, we look forward to discussing the risks and rewards of this powerful but potentially volatile reputation asset. As Paul Polman, CEO of Unilever, once said: "reputation has a habit of arriving on foot and departing on horseback".
RSVP prior to September 13. Space is very limited.
Time: 6:30pm-9pm
Venue: Details to be provided with confirmation