[WEBINAR] The Future of DIY Research: Digital Platform
24 July 2019 10:30amPT / 1:30pmET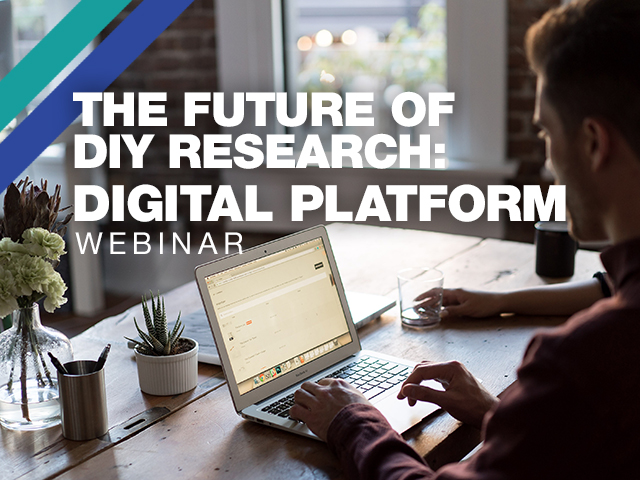 As the speed of innovation increases, the ability to gain quick insights into consumer behavior is essential. In order to meet this need, Ipsos has created its own proprietary DIY platform giving clients direct access to Ipsos products. This helps to save time and money, since they no longer need to coordinate with a researcher. It's simple: select the appropriate research product; select sample settings; upload stimuli; launch the study. All results are also available in the platform itself.
Join us for a complimentary webinar for a live demo of Digital Platform. You will discover how it's the ideal tool for claim, variety, name, and image testing. Testing of these stimuli utilizes Ipsos' Duel methodology (products for other research needs and stimuli will be available in the future). Duel is a choice exercise that better replicates the consumer decision-making process. By incorporating a measure of both direct consumer interest (the selection made) with a timing component (how quickly the selection is made), Duel provides a more robust picture of consumer interest. Respondents see a series of items in pairs, and winning pairs proceed on to later rounds until a final choice is made.
Don't miss this live demo. Register today.
Speakers :
Adam Brown, Senior Account Manager, US, Innovation

Nicole M. Alexander, Senior Vice President, US, Innovation