[WEBINAR] The Future of Affluent Retirement: The Financial & Psychological Realities
17 April 2019 10:30amPT / 1:30pmET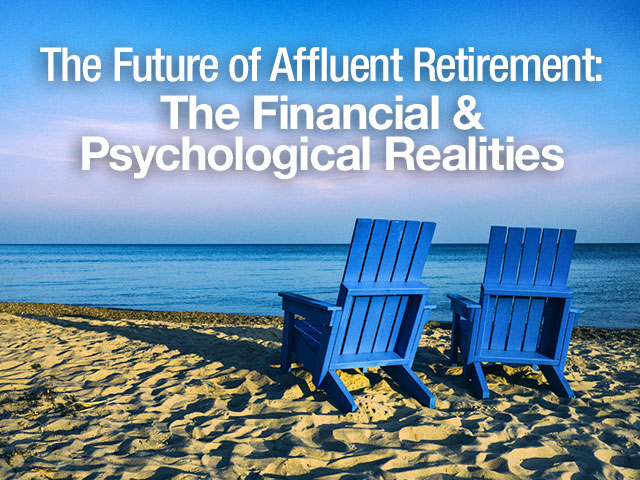 Join Ipsos for a complimentary webinar exploring the anticipations and realities around retirement for affluent Americans.
We'll be looking at Affluents who are a long way from retiring, to those who are nearing retirement, as well as actual retirees, gauging the full spectrum of emotions and realities (psychological and financial) and comparing expectations, both pre- and post-retirement. Some of the topics we'll cover include:
Retirement preparedness, fears and concerns - both Financial & Psychological
How will lifestyles change, post-retirement?
What retirement tools and resources are being used
What role can the financial services/retirement planning sector play in helping Affluents navigate retirement
As retirement is something that will impact everyone, this webinar is sure to be relevant for all.
Speakers :
Michael Baer, Senior Vice President, Head of Audience Measurement, US