[WEBINAR] The Inside Track: Election 2020
13 February 2020 10:30amPT / 1:30pmET
Join the Ipsos public polling team for a monthly briefing on the data trends shaping the 2020 election.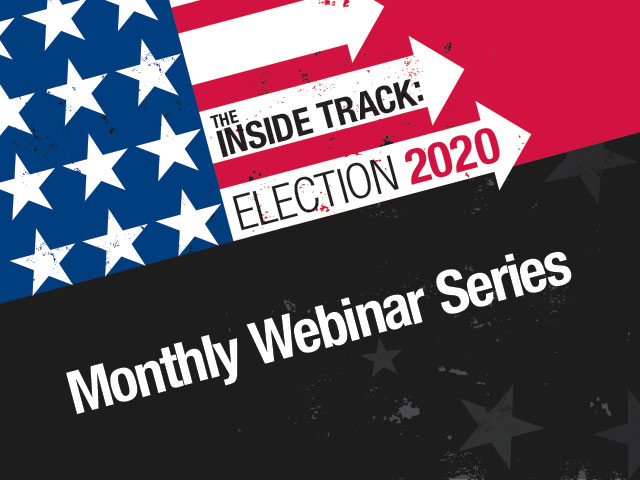 Get the inside track on the key issues as they emerge for the 2020 campaign by attending a monthly complimentary webinar series from Ipsos' political polling team.
In this era of uncertainty, making sense of current events and keeping track of social change is as hard as it has ever been. Every month, the Ipsos political polling team will present an update on the latest public opinion trends to help you separate the meaningful from the noise.
Each webinar will offer a thought-provoking examination of key election dynamics and players, feature predictions from our team of political experts, and address issues as they emerge.
Don't miss out. Register today.
Speakers :
Chris Jackson, Senior Vice President, US, Public Affairs