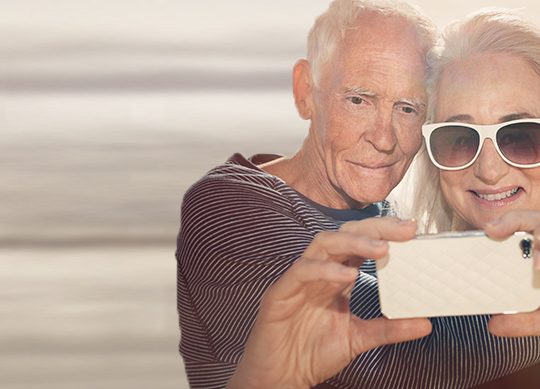 Social Research & Corporate Reputation: Ipsos Public Affairs
OUR SOLUTIONS
Global Reputation Center
For business leaders who aspire to better decision-making in reputation, corporate communications and corporate policy development, the Global Reputation Centre is the insight industry's most trusted source of specialist research and guidance.
Client context
Measuring reputation performance against business return.
Identifying key drivers that have the most impact on creating reputational value.
Assisting clients to align and integrate actions to tackle reputational issues, and measuring the outcome.
Measuring and responding to the effects of brand or corporate crises.
Our Solutions
Reputation research
Evaluating reputation performance against business return.
Aligning business objectives with CSR activities to tackle reputation issues.
Focusing on the issues that matter most to your reputation and quantifying the results of current initiatives.
Using normative data to provide context by sector and region/country.
Evaluating the optimum positioning of new initiatives and partnerships.  
Identifying stakeholder expectations for the future and evaluating activities that increase trust, understanding that organisations that are trusted have greater resiliency in the event of crisis.
Determining the severity of the crisis.
Testing communications to mitigate and re-build reputation and trust.
Sustainable Development at Ipsos
Sustainable development is the great challenge of our time. Can we end extreme poverty and reduce inequality while conserving the Earth's limited resources?
Can we build a safer and fairer world for future generations?
Ipsos is one of the world's largest consulting and research companies. Our specialist teams have decades of experience delivering credible, robust, and empowering insights, including in challenging environments such as conflict zones, and across a vast range of themes, from financial inclusion and economic empowerment, to health and sanitation, to agriculture and clean energy, to gender equality.
At Ipsos we offer evidence-based consulting to help our clients:
Track progress toward the SDGs
Make development cooperation more effective
Help governments improve their policies and services
Help private companies become more sustainable
Our expertise includes:
Impact evaluation
Corporate reputation and brand health
Communications and messaging
Social media and remote data analytics
Political risk assessment
Download more information on Sustainable Development at Ipsos here
Case studies
A global automotive company measuring drivers of trust as well as issues for the industry to address in 25 countries. The study is used to generate key performance indicators (KPIs) for the communications team globally and regionally.
A global food & beverage company focusing on responsible corporate behavior, understanding and attitudes towards client's stated brand purpose and equity flow between corporate and product brands in five European markets with government, media, NGOs, trade associations, academics, business customers and the general public. Results were used to investigate expectations of a 'best in class food and beverage organisation and set a benchmark for the company's current reputational and competitive standing.
A global internet company's annual study gauging opinions of the corporate brand within the context of reputational threats and opportunities. The research covered key reputation metrics in addition to qualitative questions around brand positioning, strengths and weaknesses, industry and societal issues. The results are used as a critical plank in the strategic planning process, as well as to inform the company's policy and message development strategy and guide key influencer engagement.
A national CPG company tested the impact of a recall on their brand and product. The results were used to inform communication strategies for responding to the issue and tracked opinions within stakeholder groups on the sustaining power of the issue over time.