Robo-advisors: The Rise of Automated Financial Advice
At Ipsos, we've been tracking financial technology trends on behalf of our financial services clients, keeping an eye on emerging new technology and patterns. We're particularly interested in the current state of digital advisory services that debuted on the scene over five years ago: robo-advisors.
Has digital disruption in the financial industry created a win-win-win scenario for consumers, financial service companies and upstart FinTech companies? Or can the existing market dynamics support the growth everyone is banking on?
Based on our experience monitoring the immersion of digital advisory services five years ago, we absolutely believe that the impact of this new technology and its consumer adoption is significant. Both Affluent investors and new Millennial savers have shown significant interest, and with broader deployment of Robo-style tools into 401Ks, it is likely that more corporate employees across age groups will use them in company savings plans.
Download this point of view where we illustrate our perspective with research in this sector.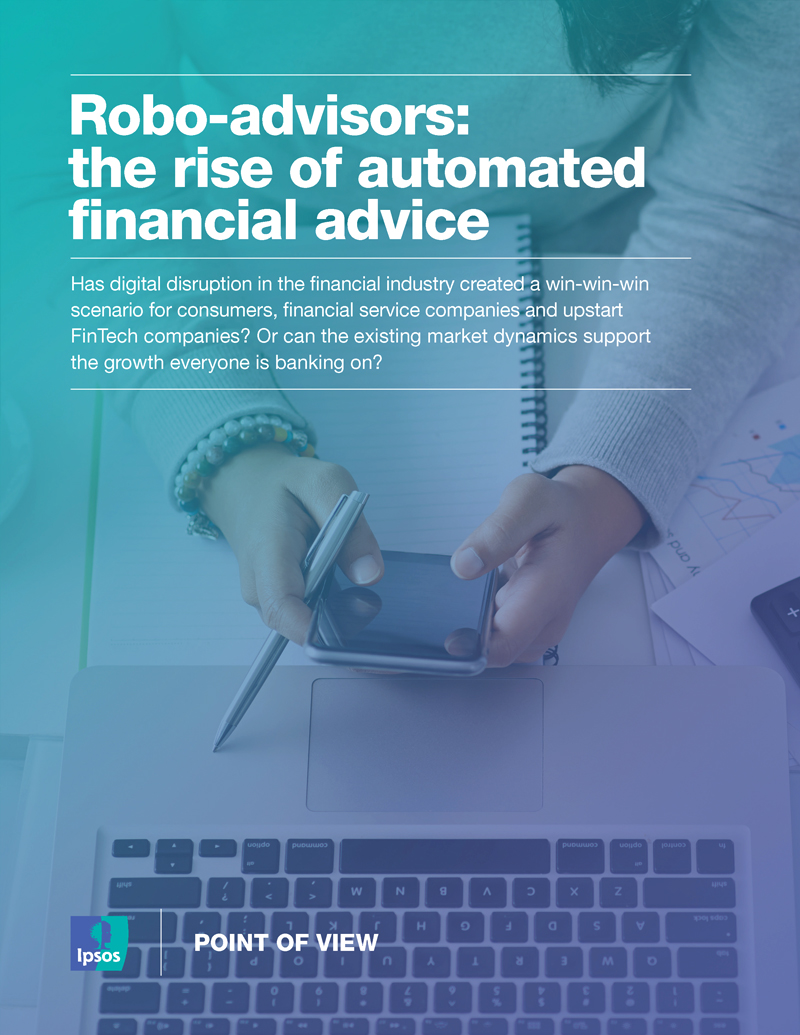 Download