What autonomous vehicles would mean for: MAdTech
Your autonomous vehicle will become an advertising medium unto itself. How will marketers both utilize all that new data and break through the clutter of in-car ads?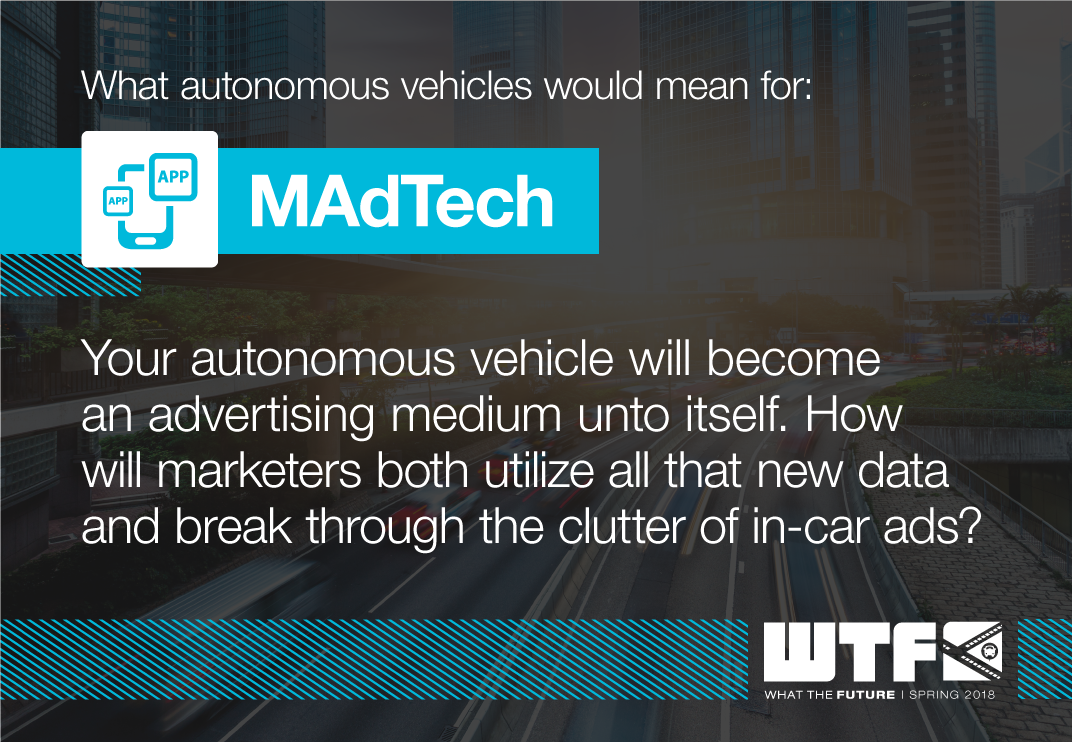 Imagine a world where all of our vehicle travel time will become 'screen time.'  In the future you will be in a comfortable and connected space with full access to a world of digital content. This is great news for the media and for advertisers as the potential for engaging travelers who are not distracted by driving is enormous. Of course, the bad news is that these passengers will have the same ability to control their content experience in the car as they do out of it.
Peter Minnium, President US, Ipsos Connect: I commute two hours per day and spend about that much time in a car each day on the weekend, so I'm looking forward to this future. But the bar for advertisers will be set quite high in terms of the quality and relevance of messaging, and for content owners and distributors in terms of quality and discovery.