Brand Risk in the New Age of Populism
In an era where politics often overtakes the best cared-for brands, how do responsible stewards prepare their organizations to navigate ideological consumers?
In this paper, the authors discuss Ipsos' four-step approach to helping brands manage the politicization of their customer base with a view to avoid or minimize politically-minded boycotts.
The fact is, politicization is about mass movement, not the actions of one person. In February 2017, Ipsos conducted original survey research with American consumers to investigate the nexus between brands, politicization and President Trump. We investigated 28 brands, some of which have been mentioned by President Trump, some of which have had their own political issues and some that have had no issues. Our findings were surprising and suggest that planning for political impacts will be vital for brand health moving forward.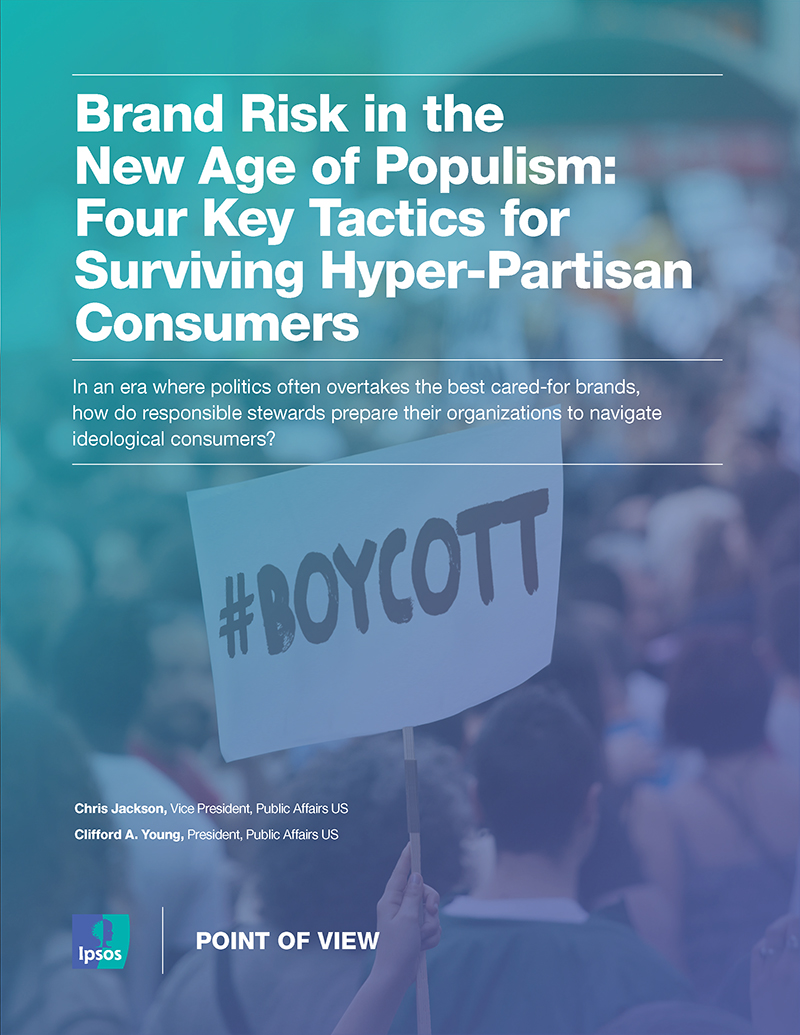 Download