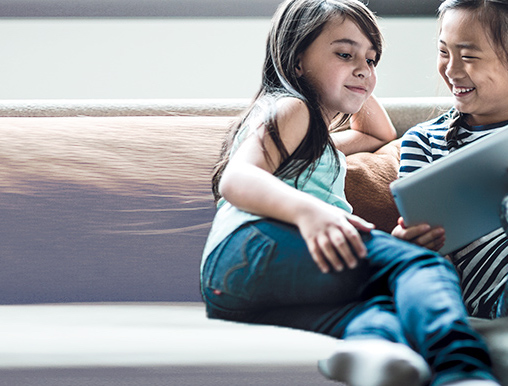 Innovation & Brand Strategy: Ipsos Marketing
OUR SOLUTIONS
Product Testing
As the world's leading product testing advisor, Ipsos tests over 7,000 products annually and has successfully launched 20,000+ products to date spanning all stages of the product development lifecycle.
Client context
What does the 'optimal' product profile look like?
How can we create virtual prototypes via modeling and simulation?
How can we screen and validate efficiently while always modeling the upside potential?
How can we benchmark effectively and identify potential claims to pursue?
How can I modify my product formulation to either save money or maximize quality?
How do consumers use and react to my product in-the-moment and/or on the go?
How can we integrate System 1 and System 2 insights to guide product development?
Our Solutions
We're committed to helping you develop new products, improve existing products and maximize your product's life in-market and related profitability. We offer access to the world's largest product testing database, guidance from expert statisticians and sensory researchers, Ipsos owned Sensory facilities in Sweden, and premier university partnerships for descriptive panels and Sensory analysis.
We focus on:
Integrating System 1 & System 2
Our Sense*Suite integrates qualitative and quantitative research to empower product development and in-market positioning. It includes Product*Sense to uncover sensory cues, Sensory Stations to assess product components and sensory modalities, Rapid Prototyping to evaluate prototypes iteratively in real-time to guide R&D, Sensory Lab to screen prototypes with target consumers prior to HUT evaluations, and Censydiam*Sense to uncover emotions through the product usage journey.
Contextual Understanding
We consistently use mobile applications to capture in-the-moment product reactions, performance over time, and images and videos of the product in use – so you know exactly how consumers use and react to your product and the language they are using to document the journey. We also leverage efficient methods for storing, tagging, and analyzing the visual collateral, creating a visual database of knowledge to inspire longer-term storytelling.
Neuroscience
We frequently use Implicit Reaction Time (IRT) to uncover true differences in what consumers report and what they really feel. IRT can determine the unconscious strength of associations that consumers have for your products and their related benefits – so you can understand how consumers truly feel about your product and the conviction behind their ratings.
Emotions-Based Research
Leveraging attributes from our proprietary motivation based framework, we assess emotional and functional characteristics at each stage of the usage journey to efficiently guide R&D and marketing.
Additional BSci techniques:
Text Analytics of open-end responses
Heuristics: Select & Rank
Case studies
Simulating the Optimal: A global beverage company was struggling to reach superiority over competition in a developing market. Our client, facing limited budgets and time, needed to efficiently identify a winning formulation to move into validation testing. Ipsos conducted a category appraisal study incorporating our Product Optimization Simulator to (a) screen in-market products and several client prototypes, (b) link sensory/analytic data with consumer acceptance to understand the sensory profile and drivers of liking to identify opportunities for optimization and (c) virtually create the ideal product recipe using Ipsos' Optimization Simulator. The modeling process identified complex interactions between flavor and mouthfeel which were dramatically impacting acceptance and previously limiting prototype liking. Using the virtual simulator, product developers were able to manipulate the "ideal" formulation to understand the impact on liking should the team deviate from "optimal" in order to satisfy cost constraints. Subsequent testing confirmed that the beverage achieved superior performance relative to competition. As a result, the Team incorporated Ipsos' Optimization approach into product testing guidelines for Innovation and Renovation work-streams for top tier brands.
Discrimination & Engagement: Our client was challenged with identifying a more efficient way to execute product tests with their male Millennial target, a group difficult to target, especially when the categorical incidence is low. This client had tried traditional surveying techniques in the past, but response rates were low and product developers were not getting prescriptive insight into modification opportunities. A Pop-up Community offered us a compelling alternative. Our goal was to recruit 100 Millennial males to be a community member for an eight-week period. The entire process took 11 weeks – from day one of recruitment to final data delivery. The use of the Pop-up Community doubled Millennial male retention rates as compared to previous traditional methods, going from 40% to 80% with explicit feedback & insight that provided guidance as to how and why to modify the test formulas. We saw marked improvement on measures related to fragrance duration & ease of spraying – two dimensions that are incredibly difficult to rate at just one point in time. Furthermore, 94% of the males in the community said they would purchase product once available in market and 92% would promote not only the brand but the specific sku they helped to develop on their favorite social media sites.
Contextualizing the Journey: Our client was considering the launch of a new cleansing mask at a premium price point. It had to deliver a complete & enhanced sensorial experience before, during, and after usage. With a need to capture consumer responses at varying time points throughout the product usage, mobile offered us the flexibility to gather data "in the moment" while the experience was fresh in the minds of respondents. We also needed to capture feedback for the entire experience so that we could isolate aspects of the journey – beyond product efficacy – that were truly driving acceptance. Our solution was to invite females ages 18-34 to use the mask for three days, and use their mobile devices to complete an experience diary detailing the entire usage journey. We also asked them to provide structured & open-end responses, as well as selfies and video journals over the three days, allowing us to tap into their visual vocabulary. The data that was captured confirmed that the facial mask delivered an enhanced sensorial experience across all time points tested, which elevated consumer acceptance and increased Millennial's willingness to pay a higher price.