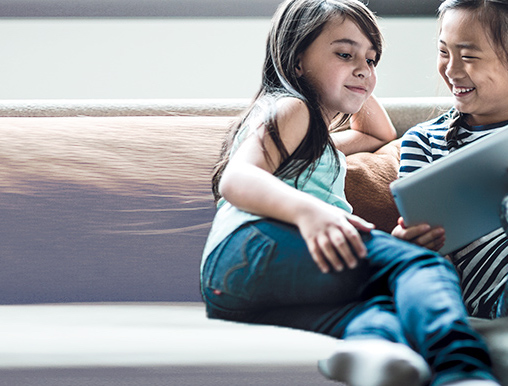 Innovation & Brand Strategy: Ipsos Marketing
OUR SOLUTIONS
Qualitative Solutions
With 1000 world-class researchers in over 80 countries, Ipsos UU is the world's leading qualitative community, with the biggest share of insights.
Client context
How do I get at deep emotional insights that can transform my business?
How do I get below the surface – beyond what people say and closer to what they think and feel?
What truly drives the decisions my consumers are making (motivations, expectations, representations)?
How to develop a brand strategy that addresses the deepest needs of my consumers?
How to identify unmet needs and innovation opportunities?
How to develop language in my communication ideas and executions that truly resonates with my consumers?
How to refine my product ideas so that my consumers are truly delighted beyond their expectations?
How to build category or brand penetration through deep understanding of consumer needs?
How to understand key decisions my consumers are making as they journey along the often intricate path to purchase? (On/offline communication, e-commerce, in-store strategies).
How to create a shopper experience that truly delights?
Our Solutions
Our business is to make sense of our increasingly complex and fragmented world by becoming closer to people, with HOT (System 1) and COLD (System 2) approaches that let us listen deeply and observe and interpret life as it is being lived.
Always striving to bring Life to Life, at Ipsos UU we love the power of context to explore real people in real life. We love using technology to get closer to people and to their eco-system of influences, and we always apply both HOT and COLD techniques to unearth the freshest insights. Ipsos UU is founded on intellectual generosity, powered by strategic thinking and built for change.
For each of these business questions, we have developed a specific analytical framework aiming at translating observation and deep listening into strategic recommendations and meaningful responses.
Hot: More feel, than think
Insight generation – pushing respondents out of their comfort zone using raw, intuitive, disruptive qualitative techniques.
Insight Activation – bringing it back to life, connecting it with other knowledge, including quantitative results and past learnings, so everyone can feel and experience the findings undiluted.
Cold: More think, than feel
Analytical Frameworks – for insight analysis we apply robust, rational, logical and reasoned analytical frameworks
Strategic Activation - and workshops for strategic consensus and planning
We focus on:
On top of all traditional qualitative methods, we have dedicated a special attention to advanced approaches:
Case studies
Insight Cloud enables clients to:
Make quicker decisions and get initiatives into market faster;
View knowledge within the lens of business questions;
Build a learning culture and connect experts to think better together;
Understand what has been learned in other parts of the company and avoid repeat projects;
Save time and resources with quick access to the most important intelligence.