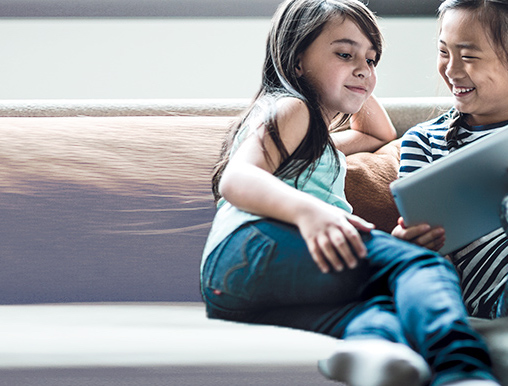 Innovation & Brand Strategy: Ipsos Marketing
OUR SOLUTIONS
Online Communities and Social Intelligence
As two of the fastest growing methodologies in market research, online communities and social intelligence provide real-time channels to discover and track what drives today's connected consumer. At Ipsos, we deliver pioneering expertise in these fields through the lens of rigorous research applications and innovative technologies, resulting in elevated insights and greater business impact for our clients.
Client context
By working with Ipsos, you are not only accessing best-in-class community management and social intelligence expertise, but also tapping into an expansive and nimble insights ecosystem. Take advantage of our expertise across methodologies, verticals and consumers, link community and social research to other research within the organization, or tap into additional capabilities and advanced analytic tools such as machine learning, behavioral profiling, and image and video analytics for powerful integrated learning opportunities on an ongoing basis.
Leverage a community for an engagement-based approach that enables qualitative, quantitative and multi-dimensional learning:
Engaged: Generate deep consumer understanding by creating a comfortable environment where community members speak candidly and openly, guided by best-in-class online moderators and category experts.
Structured:Ask structured questions via engaging, quantitative surveys when you need quick feedback on specific queries from targeted segments of your audience.
Spontaneous: Listen to your community members as they ideate and discuss with the moderator, and with each other, in qualitative forums optimized for organic conversation and discovery.
Immersive: Leverage interactive and multimedia tools such as live chats, video focus groups, private blogs, marker boards and dynamic discussions for a single study or over time, to gain the type of in-depth, multi-faceted and iterative feedback only possible in a fully engaged community setting.
Social: Understand the social dynamic at play when it comes to today's connected consumer, and how this impacts their key drivers and purchase decisions.
Social Intelligence
Leverage social intelligence to translate social data into insights for strategic business decisions:
Innovation

Explore and identify trends and white spaces in the category or market landscape
Uncover factors and motivations driving consumer engagement and decisions
Pinpoint important and possibly unmet consumer needs

Brand Health

Complement awareness and reputation tracking to close gaps in understanding
Answer the WHY by diving deeper into trends seen in primary research
Fill intervals between survey waves to spot emerging trends and early warning data

Communications

Measure the impact of launches and optimize campaigns across key social channels
Evaluate your digital footprint in comparison to the competition
Diagnose how communications align with the motivations of your target
Our Solutions
Communities
Communities enable collaborative environments for brands to interact with people in real-time. They help you build insights, drive innovation and gain influence by accessing on-tap audiences eager to provide input that will have an impact. Read more
Social Intelligence
Social Intelligence delivers insights that drive strategic decisions and performance, from consumer expression and behaviors found in social media, search and other online data. Read more
Case studies
Communities: Gaining Longitudinal Insights

Our client's challenge was to launch a successful DTC campaign that would break through the clutter of the OTC-dominated allergy market and activate consumers. An engagement-driven patient community, guided by Ipsos expertise in the healthcare sector, enabled us to establish trust and gain holistic understanding, ultimately resulting in an award-winning campaign demonstrating value and differentiation.

We recommended a longitudinal patient community to support two key product launches. The community was established three years before the first launch, and during this time we leveraged a wide range of qualitative and quantitative methods and tools (inc. discussions, blogs, live chats and surveys) to generate ongoing insights, all the while applying best practices in member engagement.

The longitudinal nature of the community, breadth of topics, and focus on engagement generated new, deep insights that allowed for a holistic understanding of the allergy sufferer. The research culminated in a campaign that outperformed most action standards in quantitative testing, and significantly increased awareness, website traffic, and consumer intent to act.

Social Intelligence: Analyzing Social Landscape

Our fashion client sought to identify how its key audience participates in social media, from general interests to fashion-specific motivations. They also required understanding of its social brand perception during key fashion seasons, and how its channel presence stacked up against the competitive set in meeting needs of the target.

We started with a survey to focus our analytical efforts, revealing social platforms and interests of highest priority for the audience. Brand conversation and competitive analysis followed, to identify gaps between the client, target expectations, and where competitors excelled on social.

Our research validated client hypotheses regarding how their target audience uses social overall and with respect to the fashion category, highlighted previously unknown drivers of brand perception – both positive and negative – and clearly defined category and specific competitor strengths and weaknesses on social media. This deliverable inspired our client's overall approach to social marketing, including creative execution of content tailored for each channel.