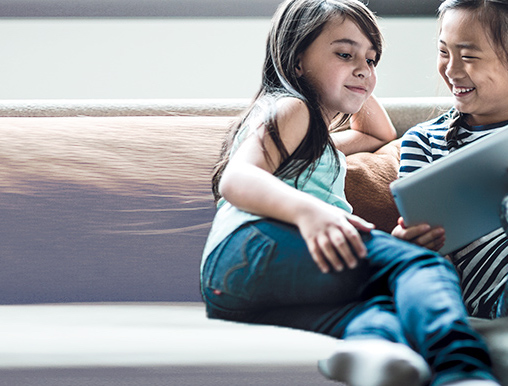 Innovation & Brand Strategy: Ipsos Marketing
OUR SOLUTIONS
Consulting and Advisory Services
As marketing and strategy are increasingly challenged to become more consumer-centric, the Strategy3 team combines the rigor of management consulting with the rich consumer understanding of market research, all complemented with the actionability of a marketing agency.
Client context
In a world where the customer is more and more defining a company's strategy, the intersection of strategy, insights, and marketing is where competitive advantage is found. Whether a company is looking for growth in its existing markets, trying to win back share from new competitors, or hoping to transform its category completely, Strategy3 can develop a tailored approach to solve its business challenge. Specifically, we focus on four main areas, answering questions such as:
Customer
Who are my key customers, and how do I prioritize them?
What is the customer's journey to arrive at my brand?
How are my customer's preferences and habits changing or evolving?
Brand
What it the most effective positioning for my brand?
How far does my brand have permission to stretch?
What is the optimal portfolio structure to achieve our growth objectives?
Market
What can I learn from my key competitors and why they are winning?
How is my market changing and how do I evolve to meet those changes?
What is the best way to enter a new market adjacent to where I am now?
Future
What is the future of my industry going to look like?
How do a develop an innovation strategy that makes sense for my business and my market?
What is the right mix of innovations to ensure growth?
Certainly, this is not our complete offering, as often, the right answer is a combination of different approaches above, or something entirely new that we develop from scratch.
Our Solutions
We deploy our multi-disciplinary team of strategists to bear on every challenge, bringing their varied perspectives to jointly craft an approach that looks at the problem through different lenses. Our team is comprised of former management consultants, investment bankers, lawyers, market researchers, media analysts, brand managers, even sociologists and a nationally ranked athlete, all of whom share a passion for translating customer research into actionable business and marketing strategy.
We Focus On
Consumer Centricity
True to our heritage in market research, the consumer is at the heart of everything we do. As we know consumer voices come in many forms – whether that is quantitative research, ethnographies, social media listening, or an analysis of sales data, we are experts at integrating all those components together into a cohesive narrative that then informs strategy. Our commitment is to bring that voice of the consumer into the Boardroom as strategy is formulated.
Rigor
While creativity is undoubtedly a central component of marketing, we also know that the availability and centrality of data only strengthens marketing. Being able to apply the rigor, analytical frameworks and critical evaluation of strategy consulting to the marketing world brings a level of depth and substance that truly enables marketing to drive impact.
Actionability
Even the sharpest strategies fall down if they are not actioned upon, through specific tactics that show up in-market, and organizational buy-in and change. Our engagements don't end with the strategy – in fact, the strategy is just the beginning. Through activation workshops, ideation sessions, product development hack-a-thons, change management programs, or innovation pipelines, we ensure that the strategy actually drives the business with actionable outcomes. That's how we measure our own success.
Case studies
Projecting into the Future With millennials and their unique expectations of employers entering the workforce in large numbers, a major corporate services provider asked Strategy3 to paint a picture of the future of work and the office to help inform their product development. From innovative compensation plans to breakthrough collaboration tools, we worked together to ensure that the workplace of the future would stay engaging, challenging, and inspiring for the new workforce.
Evolving Offering to Meeting Changing Needs A major restaurant chain saw business slipping as consumer expectations around food and experience shifted – driven by higher expectations for health and quality, elevated demands in terms of convenience, and inspired ideas on the dining experience. Through a segmentation and a series of ideation, activation, and organizational change workshops, we helped to develop new menu items, evolve the restaurant experience, and rethink the client's service model, returning them to growth.
Changing Business Model Coming under threat from smaller, more nimble players, a major CPG company approached Strategy3 to help rethink its consumer strategy, starting with where innovation was being introduced in the consumer life cycle, and ending with how the brand came across at retail, both online and offline. The result is a streamlined portfolio and business model that is helping the brand more effectively compete.