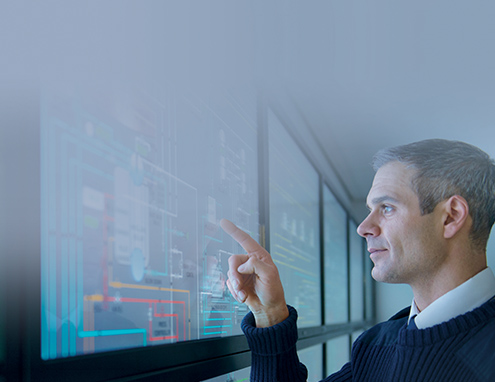 Predictive Analytics: Ipsos MMA
OUR SOLUTIONS
Commercial Effectiveness (Marketing Mix Modelling & ROI)
The effectiveness and ROI of each marketing channel (on and offline) is influenced by so many elements and they all interact with each other. How can you optimize their impact when measuring in a silo? Ipsos MMA's holistic approach to Commercial Effectiveness works because it includes data to represents marketing as well as operational drivers and external influencers.
Client context
Commercial Effectiveness helps companies to address a number of critical business questions including: What have been the positive and negative drivers (marketing, operations, external) of business performance over the past quarter?
What is the optimal spend and mix of marketing investments to drive sales by market and customer segment?
What impact will spend allocation decisions have on each category?
What is the impact of promotional vs. brand campaigns? What is the incrementality of various promotions?
How to improve the ROI of each marketing channel through tactical optimisation (e.g. sub-channel, campaign, placement, timing and duration)?
What is the impact of operations factors?
What is the impact of external factors (macroeconomic, weather, competition, etc)?
What is the long term and short term impact of advertising?
What would be the future impact of a change in the marketing or operations strategy and budget?
Our Solutions
Ipsos MMA provides a holistic approach that captures the direct and indirect impact on sales of all traditional media, digital media, social media, operations, brand and external factors in one unified approach.
Read more on https://mma.com/
Case studies
Ipsos MMA developed a commercial effectiveness model for one of its largest pharmaceutical industry clients that included all consumer marketing, health care provider marketing, sales force, operations, product and external factors at the individual physician level. The result was a model of exceptional breadth and depth based on data at the widest and most granular available levels, enabling the client's cross-functional team to see the synergies between marketing and sales force programs, as well as areas of inefficiencies. In addition, MMA provided strategies for targeting and optimising physician segments by sales district. Throughout this effort, the team was able to establish best practices for under-performing and over-performing districts and reveal the drivers behind performance at this highly granular level contributing to $500MM in incremental revenue growth.