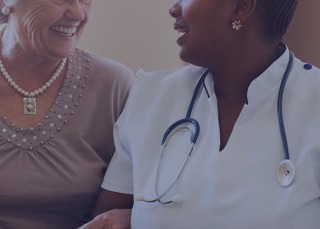 Healthcare
Experience/Satisfaction of Patients, Beneficiaries, Members, Providers, and Employers
OUR SOLUTIONS
Ipsos serves insurance carriers, leading regional integrated health systems, hospital groups, providers, as well as governmental entities with oversight responsibilities for healthcare including the Center for Medicaid and Medicare Services (CMS), Centers for Disease Control & Prevention (CDC), and the Food & Drug Administration (FDA), as well as the Veterans Health Administration, and Military Health systems.
Our Solutions
Providing insight into how effectively services meet patients/members/users' values, preferences, and needs (often relative to competitors) and how they can be improved.
Evaluating member/beneficiary interactions with their health system or plan's various touch-points (e.g., enrollment, on-boarding, communications, access, network, benefits, claims processing, problem resolution).
Evaluating inpatient/outpatient interactions with specific medical facilities and individual providers (e.g., scheduling, wait times, access, clinical experiences).
Creating comparative benchmarks with competitors and/or across regions, population segments, specialties and product lines.
Employing advanced analytical techniques to reveal touch-points and service dimensions that are most critical to drive satisfaction, retention and advocacy.
Employing adaptive sampling and fair scorecarding to ensure equitable comparisons.