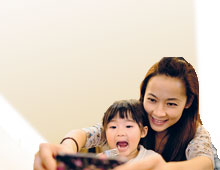 Bringing Life to life: Ipsos UU
OUR SOLUTIONS
Activation Workshops
Activation workshops are interactive sessions that Ipsos conduct with you and that help you turn insights into action and connect to business outcomes.
Client context
How to generate insights for innovation?
How to develop key elements of a brand proposition?
How to speed the internal process with the R&D and the agency?
How to bring a segmentation to life?
Solutions
Our highly experienced experts will conduct workshops to harness the power of collective intelligence.
Our workshop-style sessions are conducted in collaboration with client teams and optimally involve all key stakeholders.
Case studies
We conducted a sensorial workshop for a femcare project where the objective was to help our client enhance its overall product proposition and packaging. The session comprised 4 inspiration stations, with a range of activities enabling both immersion and creativity (creating their own adverts, wrapper designs). The workshop allowed clients to immerse themselves in the findings and generate key insights and themes for the next stage of research.