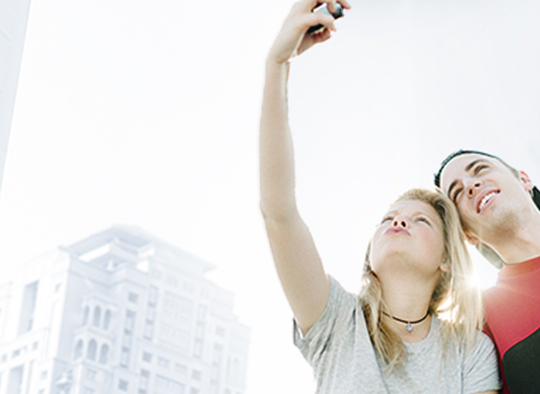 Media & Brand Expression: Ipsos Connect
OUR SOLUTIONS
Audience & Platform Measurement and Understanding
As a global leader in audience measurement, we provide critical information for advertisers needing to target their messages, to media owners pricing their advertising inventory and to the agencies that plan and buy media on behalf of advertisers.
Client context
In the digital age making connections quickly is what is needed in the fast-moving and rapidly converging worlds of media, content, telecoms and technology. A deep understanding of target audiences and their media consumption is critical to making informed media decisions.
Solutions
Audience Measurement
Understanding and measuring audiences is at the heart of media research. Globally, Ipsos is responsible for more than 70 audience measurement programs, including the Affluent Study, the leading authority on the globe's affluent audiences.
Across all countries, we employ a range of approaches in order to maximise audience response and representation, including by telephone, via face-to-face interviews in their offices or in their homes and online data collection through specialised panels. Importantly, our brand-centric approach focuses on consumption of content regardless of platform i.e. we ask about reading of a newspaper brand on any platform and then ask about reading within platform, rather than vice versa.
MediaCell
MediaCell provides passive audience and media measurement at an affordable price. It challenges the established business models offering greater scale for better value. It enables clients to understand their consumers, whether in terms of their cross media consumption or exposure to advertising.
MediaCell is a versatile solution with a number of potential applications, including.
Personal Meters: to track a person's media consumption across channels or to track commercial campaigns across media (MediaCell for Advertisers).
TV People Meters: the TV People Meter provides an affordable alternative to traditional meters, combining an everyday consumer device, at home in the modern living room, with the added benefits of a modern touch-screen user interface.
Set Meters: The Set Meter provides information on what is being viewed, and uses advanced modelling techniques to attribute who is viewing. This is an affordable route to scalable panels.
Case studies
Many media owners – notably upscale magazines like Time and Fortune or niche television stations such as CNN, BBC World and The Discovery Channel – are too narrowly targeted to be picked up in general media surveys. For many years, they have relied on the Ipsos Affluent Survey to help them market and sell their medium to advertisers and media agencies
For media agencies and their clients, the Affluent Survey is often the only way they can target key consumers in certain business sectors which are dominated by the affluent. These include airlines, hotels, luxury car manufacturers and financial services providers.