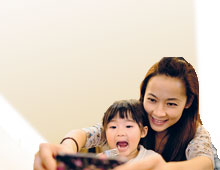 Bringing Life to life: Ipsos UU
OUR SOLUTIONS
Communities
Communities enable collaborative environments for brands to interact with people in real-time. They help you build insights, drive innovation and gain influence by accessing on-tap audiences eager to provide input that will have an impact.
Client context
How to get a deeper understanding of my market or my product?
How to leverage co-creation and ideation to innovate better?
How to understand my consumers' path to purchase?
How to get feedback on product testing?
How to detect new trends or unmet consumer needs?
Solutions
Our engagement-driven approach fosters a comfortable environment where community members speak candidly and openly, leading the way to in-depth consumer understanding and insight discovery.
Our communities are device agnostic and powered by a proprietary platform employing the very latest in online technology. Leveraging a robust suite of qualitative and quantitative research tools, they can be scoped to meet your specific research objectives.
We have the expertise to integrate multiple data sources and stakeholders for a better understanding.
Case studies
Our client needed a better way to execute product tests with millennial male audience. We developed a 6-week pop-up community of males aged 16-25. We started the product trial after the engagement was established, with continuing activities (quick polls, discussions, surveys) throughout the trial to maintain engagement. The response rate was higher than with traditional research, with lively discussions and a richer feed-back.