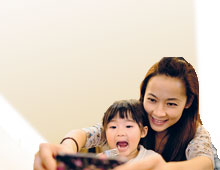 Bringing Life to life: Ipsos UU
OUR SOLUTIONS
Content curation
At Ipsos, we help you with Content curation thanks to Insight Cloud, a process that gathers information relevant to a particular topic. Insight Cloud is an 'always on' socialised intelligence platform that nurtures insights from multiple sources and reinvents how these insights are connected, socialised and activated.
Client context
How to build a learning culture and connect experts to think better together?
How to understand what has been learned in other parts of the company and avoid repeat projects?
How to save time and resources with quick access to the most important intelligence?
Solutions
We use a platform, Insight Cloud, that is customized to your needs.
All knowledge, trends and observation are gathered in the platform in a simple way, to create a living ecosystem of insights.
Ipsos acts as a curator to transform your qual, quant, social and secondary research into story-driven, multi-media insights. Cross-project insights are connected and contextualised, then crowdsourced with key stakeholders. Mounting intelligence is synthesized and then activated through workshops and experiences.
Case studies
A global tobacco company had developed value territories on which to focus future innovation and needed new product, service and activation ideas. Our unique curation solution leveraged digital technology to hunt ideas, assess consumer resonance and deliver them in a dynamic platform that allows for ongoing ideation and activation.
A global alcoholic beverages company was challenged with growing their portfolios with brand platforms that can be globally applied and adapted locally. Platforms needed to tap into fundamental human insights and universal life dimensions and so a global, multi-dimensional approach that leveraged a huge swath of knowledge was needed. Macrotrends, expressions of motivations, clusters and insights were curated in the Insight Cloud platform. A Book of Knowledge was delivered to the client, combining knowledge from all countries and presented through an immersive workshop. The Cloud is being shared across 10 markets to inspire brand opportunities.