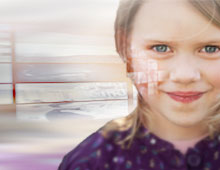 Inspiring Better Healthcare: Ipsos Healthcare
OUR SOLUTIONS
Integrated Frameworks
Rather than siloed solutions, today's healthcare clients need holistic approaches that combine global therapeutic expertise, local healthcare market knowledge and research excellence. Our 4 Integrated Frameworks – Commercial Strategy, Launch Excellence, Performance Optimisation & Patient Journey – bring the best of Ipsos to guide our clients at each stage of the pharma product lifecycle. Watch our videos to find out more.
Client context
Prior to product entry, today's strategists need a comprehensive understanding of how different factors coalesce within their markets. Post-launch, they need a constant picture of how their marketing interventions are impacting their interests. To really succeed, they must also be in tune with patient needs and provide holistic solutions to enhance the patient experience.
Solutions
Ipsos Healthcare Integrated Frameworks:
Commercial Strategy Framework

We work with strategists to deliver a clear understanding of their markets and the stakeholders involved, and the research design required to answer complex and challenging new questions.
Contact: commercialstrategy@ipsos.com
Launch Excellence Framework

We help companies to evaluate the current landscape and set appropriate strategies to optimise the potential of any new product.
Contact: launchexcellence@ipsos.com
Performance Optimisation Framework

We help our clients (both functional areas and internal constituents) to understand where their brand stands, where it needs to go and how to get there.
Contact: performanceoptimisation@ipsos.com
Patient Journey Framework

We help companies to understand patient flow and patient needs, and to provide holistic solutions to enhance the patient experience.
Contact: patientjourney@ipsos.com
Case studies
Achieving a rich, yet rigorous, view of the patient journey is the Holy Grail for marketers – but the end-to-end experience of a patient with a specific condition has become increasingly complex. In need of a true picture of the melanoma patient journey, Ipsos started with the Global Oncology Monitor. This gave us highly valuable real world evidence on anti-cancer drug treatment, diagnosis patterns, treatment algorithms, switching information, and more. However, questions remained, until we added qualitative perceptions from multiple stakeholders (physicians, patients, payers, pharmacists and other HCPs). This integrated approach brought the patient journey into high resolution, revealing the importance, influence and role of different stakeholders, disconnects between multiple stakeholders, the right messaging for stakeholder segments, and more.