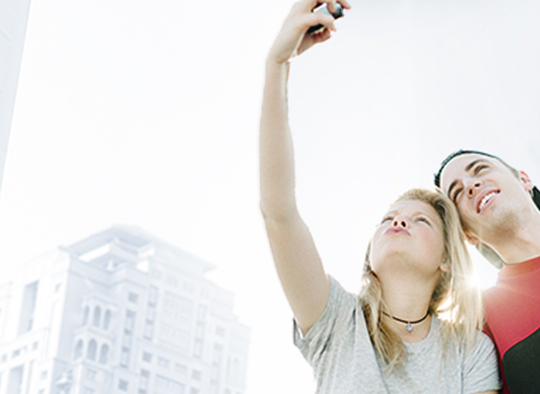 Media & Brand Expression: Ipsos Connect
OUR SOLUTIONS
Measure In-Market Performance to Manage your Brands
Brands do not exist in a vacuum. The consumer and competitive landscape are in constant flux which impacts how well brands and their brand communications perform. Management has ready access to more metrics than ever before; but the key is to integrate all of this knowledge to know how to set the appropriate strategy for the future brand growth.
Client context
You have more information about your brand at your fingertips than ever before from sales and investments to likes, shares and view through. But there is no substitute for the voice of your consumers. The key is to create a learning system that integrates all of these sources, like survey, social and passive data to provide you with the necessary insight for future success.
Solutions
In-market tracking programs to drive brand and communications strategy
Ipsos Connect's in-market brand and communications programmes leverage survey, social and passive data to help advertisers build stronger brands, answering questions like:
How is my brand performing? What is my competitive position?
What do we need to do to grow?
How are my communications performing?
How can I manage creative and media to have the most impact on my brand?
With the inclusion of Brand Value Creator, which has been run over 20,000 times and has been validated in 30 categories, across 45 countries for 1,250+ brands with the strongest validations possible to Market Share, marketers can take action confident that they will impact business growth. Our rich databases of norms and learnings covering over 100 categories, help gauge effectiveness and guide improvement of campaigns.
A digital solution that measures the brand impact of your online video advertising
Now, more than ever, understanding the performance of video on social is essential. Online video campaigns are often measured with digital metrics such as views and clicks but this data has little relationship with how the campaign delivers brand impact. Our solution ensures advertisers can make the right decisions about which video ad demonstrates the best potential to create the desired brand impact by combining the insight captured on brand impact from survey data with behavioural (ad exposure) and Facebook registration data in a concise dashboard report.
It can be used to pre-test Facebook video ads before launch or measurement during a live campaign.
Facebook users exposed to a campaign are invited to complete a survey within the platform using our standard questions that relate to meaningful brand outcomes. A control, non-exposed group, is also surveyed so that we can observe and derive brand impact with a test-control experimental design.
Case studies
Clients often incorporate a specific deep dive on campaign impact to understand the contributions of all touchpoints against key communications objectives. The campaign deep dive provides a holistic view of total impact to determine which touchpoints are most effective and which touchpoints require optimisation - creatively or through media allocations. Further modelling can determine the inter-relationships between touchpoints to help enhance messaging.
A pre-test of three video ads for a new Fast Moving Consumer Goods sub-brand launch enabled the advertiser to select the strongest ad based on the brand outcome they wanted to achieve. In this case, the behavioural metrics such as watch time alone suggested the wrong decision for the brand objectives. The combination of attitudinal survey data with behavioural and registration data empowered the advertiser to confidently select the right ad for their campaign launch.