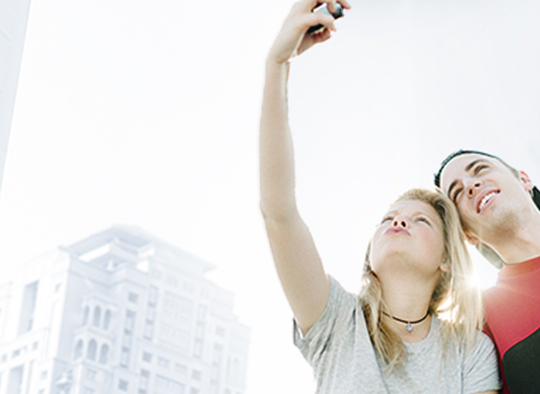 Media & Brand Expression: Ipsos Connect
OUR SOLUTIONS
Plan and Create Content and Communications
Great content and campaigns start with ideas that resonate. Whether you are creating a big idea to guide your multi-touchpoint campaign and content or planning the most effective media strategy to reach the right audience against your core campaign objectives, Ipsos Connect provides you with the insights to do it better.
Client context
The world brands inhabit is changing rapidly. Media Fragmentation, platform proliferation and dramatic behavioural shifts make it harder for your brand to cut through and achieve attention. It is also becoming harder to determine how best to allocate scarce resources across multiple touchpoints.  Should you be moving more budget to digital platforms, or is TV still the best bet?
At the same time, the role of brands in people's lives and the way they choose them changes more slowly. In our experience, brands that focus their efforts on creating big ideas and planning how to best achieve their campaign objectives across media win viewers' attention and build brand desire.
Solutions
Early stage communications research to empower the creation of multi-touchpoint, brand-building campaigns from powerful Big Idea 
Big Ideas are more important than ever before. Big Ideas can empower creative freedom by crystallising the strategy for all brand communications. They can lead to remarkable communications that can work across regions and formats. Ipsos Connect provides the in-depth consumer feedback on brand's big ideas to guide tight, focused creative briefs.
Regardless of business need, brand or market, we leverage a combination of quantitative and qualitative techniques, traditional and emerging (e.g. System 1 measures, social, instant communities), to learn and iterate in an environment that nurtures and develops big ideas.

Leverage people-based insights to help make the best decisions about how to allocate funds across paid touchpoints
To help you effectively plan for your multi-touchpoint campaign, Ipsos Connect has developed an interactive portal with an interactive optimiser + online simulator that is powered by people-based insights.
Case studies
We partnered with a food brand to help the brand tap into a meaningful and refreshed brand story. Having identified an emotional big idea, the client and agency aligned on a create idea that not only drove strong in-market brand impact but also a truly viral online campaign.
A client, spending ~$2M locally, was considering the reduction of allocation to TV within its media mix. Results from a MediaTIPs study suggested that the past media allocation of the ~$2M was not optimal and that reducing overall TV spend would negatively impact the brand's key objectives of Brand Awareness and Understanding.