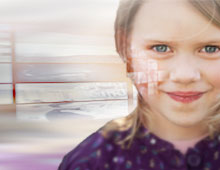 Inspiring Better Healthcare: Ipsos Healthcare
OUR SOLUTIONS
Real World Evidence
Recent years have seen the proliferation of Real World Evidence (RWE), both in availability and importance. As early pioneers in this space, Ipsos has been running the syndicated Global Therapy Monitors (the industry's most comprehensive portfolio of syndicated prescribing data) for over 25 years. Our RWE portfolio also includes other specialist syndicated services, and analysis and strategic consulting from our Global Evidence, Value & Access experts.
Client context
'Real World Evidence' enables manufacturers to document the overall, longer-term value of their treatments – not just their safety & efficacy. RWE has applications throughout the product lifecycle and our clients use it in pre-launch, launch and post-launch to demonstrate the value and pricing of their drugs, assess patient and clinical pathways, identify sales opportunities and unmet needs, and more.
Solutions
Global Therapy Monitors
17,000 doctors, 400,000 patients & 25 diseases worldwide
See some examples of our data in action.
Ipsos Healthcare's market-leading Global Therapy Monitors are multi-client patient chart review studies that track usage of treatments across more than 25 diseases. Together, they comprise the industry's most comprehensive portfolio of its kind. Benefits for subscribers include highly customised deliverables, fast turnaround times, global comparability of data, and the highest levels of flexibility and service from therapeutic category experts. Global Therapy Monitors include:
ONCOLOGY
AUTOIMMUNE

Multiple Sclerosis
Rheumatoid Arthritis
Crohn's Disease
Ulcerative Colitis
Psoriasis
Psoriatic Arthritis
Lupus
Ankylosing Spondylitis
Nr-AxSpA
Hidradenitis Suppurativa
Atopic Dermatitis

VIROLOGY & LIVER DISEASES

HIV
Hepatitis B
Hepatitis C
Nonalcoholic Steatohepatitis (NASH)

DIABETES & CARDIOVASCULAR

Diabetes
Stroke Prevention in Atrial Fibrillation
Pulmonary Arterial Hypertension
Venous Thromboembolism
Hyperlipidaemia 
Hypertension

RESPIRATORY
OTHER DISEASES

Haemophilia
Cluster Headaches
Other Syndicated RWE Solutions
Syndicated Oncology MDx Monitor (Solid Tumours): Tracks the uptake of, drivers for & barriers to different types of biomarker testing across a range of solid tumours
Syndicated Oncology MDx Monitor (Haematological Malignancies): Tracks the uptake of, drivers for & barriers to different types of biomarker testing across a range of haematological cancers
Syndicated Patient Quality of Life Study: A quantitative, patient-reported Health-Related Quality of Life (HRQol) study to gauge the perceived impact of a disease on a patient over time
Syndicated Patient Needs & Attitude Assessment Study: A patient needs & attitude assessment that can be used to profile the patient population & provide patient target pool
Ipsos Healthcare SEES: Disease-specific syndicated ethnography studies that reveal the true picture of patients' needs, motivations & experiences
Syndicated Autoimmune Biosimilar Impact Study: Delivers a baseline understanding of market perceptions of Autoimmune biosimilars from both doctor & payer perspectives
Syndicated Oncology Biosimilar Impact Study: Delivers a baseline understanding of market perceptions of Oncology biosimilars
RxPect (syndicated future market mapping): Reveals the types of patient that doctors would consider prescribing a new product to, how many & with what probability…
Therapy Listening (syndicated social listening): A healthcare-specific social listening tool built on therapeutic knowledge, data science expertise & advanced programming capability
Community Voice (syndicated online physician communities): Disease-specific online physician communities, moderated by disease experts from the Global Therapy Monitors team
Syndicated Oncology Uptake Analog Tool: Uses historical & current treatment data from the Global Oncology Monitor to deliver uptake curves for launch preparation and forecasting
Ipsos Healthcare DRIVE (syndicated driver analysis): Delivers robust, business-oriented insights through advanced market driver analysis...
Oncology Lab Mapping and Sizing Study (Solids/Haems): Offers a comprehensive picture of different laboratory types Involved in cancer biomarker testing…
PD-L1 Testing Monitor (Solid Tumours): Delivers in-depth insights on the evolving PD-L1 expression testing landscape
Pan-Cancer Testing Monitor (Solid Tumours): Reveals the use & impact of specific pan-cancer testing panels
Liquid Biopsy Testing Monitor (Solid Tumours): Offers a thorough understanding of the dynamic & rapidly evolving commercial landscape of liquid biopsies in the oncology setting
Global Evidence, Value & Access
The Ipsos Healthcare Global Evidence, Value & Access Group is a specialist group that integrates evidence generation and market access strategies to support the development of product value propositions. Services include survey research, data analysis, scientific publications and observational studies; all are delivered by scientific staff with extensive career publication histories.
Contact us:
Global Therapy Monitors & other multi-client RWE services: therapymonitors@Ipsos.com
Global Oncology Monitor: oncology@ipsos.com
Global Molecular Diagnostics Monitors: MDx@ipsos.com
Custom solutions: geva@ipsos.com
Case studies
Given the ongoing introduction of 'biosimilars', it is critical to understand how these products will impact current treatment practices – both for originators of branded products and those developing biosimilar options. Ipsos Healthcare's syndicated Autoimmune Biosimilar Impact Study delivers a comprehensive, future-focused solution to this common need. It combines perceptual research among doctors and payers with robust patient-level data from Ipsos' Global Therapy Monitors. By applying advanced analytics to this data, it delivers future market maps of the AI biosimilar landscape. Subscribers (from both the pharmaceutical manufacturing and biotech sides) have been able understand the rate of uptake of biosimilars, likely patient populations, characteristics that will drive biosimilar use, and much more.
For this study, Ipsos was shortlisted for a BHBIA BOBI Award in the 'Most innovative' category (2015).