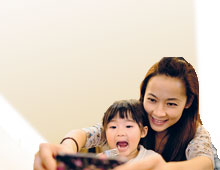 Bringing Life to life: Ipsos UU
OUR SOLUTIONS
Social Intelligence
Social Intelligence, aka Social "Listening," is a term used to describe the analysis of social media data. It delivers insights that drive strategic decisions and performance, from consumer expression and behaviors found in social media, search and other online data.
Client context
How to innovate better by exploring and identifying trends and white spaces in my market landscape?
How to measure the impact of new communications across key social channels?
How to better understand your brand health, by diving deeper into trends or detecting early warning data?
Solutions
We connect you to your consumers, customers, influencers and advocates; what they are saying, feeling and doing every day – and we link that critical intelligence to actionable recommendations.
We translate the billions of consumer mentions generated on social media every day, and deliver insights that your corporate culture can actually use.
Top Down: We apply proven analytic designs to unstructured social data to provide on-going brand health and product performance measures
Bottom Up: We deploy explorative analytic approaches to uncover the "unknown unknowns" such as rising brand themes or consumer trends in the category.
Case studies
Our brokerage client needed a pulse on how their brand equity was being impacted in the market.
We complemented our client's bi-annual brand tracker by adding monthly social insights, based on standard equity measures that helped to dive deeper. It provided actionable early warning data and on-going qualitative insights.