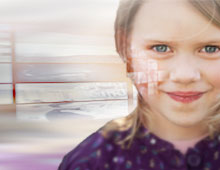 Inspiring Better Healthcare: Ipsos Healthcare
OUR SOLUTIONS
Therapeutic Expertise
The shifting sands of the global healthcare market mean that therapeutic expertise – both at local and global levels – has never been more important. To this end, Ipsos has created Global Centres of Excellence in our key disease areas of focus: Oncology; Autoimmune, Virology, Liver Diseases & Vaccines; Diabetes; and Rare Diseases. These CoEs serve to integrate and develop our expertise and make it available to clients around the world.
Client context
Today's clients need far more than just research knowledge. They need therapeutic expertise, at both local and global level, with a solid understanding of the multiple stakeholders in play. They also need much more than siloed solutions; they need comprehensive, integrated portfolios of offerings built around their specific disease areas of focus…
Solutions
Global Oncology Centre of Excellence
Our CoE in Oncology – Ipsos's largest therapy area of focus – includes a comprehensive suite of custom capabilities together with syndicated real world evidence from the Global Oncology Monitor and Oncology MDx Portfolios. Our key differentiator is our ability to integrate all oncology solutions to offer in-depth insights that effect tangible change. With 100+ people worldwide and unrivalled strength and presence in developed and emerging markets, we deliver global expertise with local knowledge.
Contact: oncology@ipsos.com
Global Autoimmune Centre of Excellence
The Global Autoimmune CoE, which includes the syndicated Autoimmune Therapy Monitor Portfolio (real world evidence on 11 diseases in 21 countries), ensures that our significant expertise and thought leadership in autoimmune diseases is available to our clients worldwide. The CoE is the recipient of several awards for syndicated studies.
Contact: autoimmunecoe@ipsos.com
Global Virology, Liver Diseases & Vaccines Centre of Excellence
Our Virology, Liver Diseases & Vaccines CoE brings together our global expertise, local knowledge, custom capabilities and real world evidence in HIV, Hepatitis, NASH and vaccines. This enables us to offer expert guidance and data to a client roster that includes every key virology manufacturer currently marketing products.
Contact: virologycoe@ipsos.com
Global Diabetes Centre of Excellence
The Global Diabetes CoE combines significant disease knowledge with expertise in both traditional research approaches and new and emerging technologies. Our recent syndicated reports include the 2016 'Ipsos International Survey on Connected Health' (containing a Type 2 Diabetes deep-dive and unique technology preference segmentation) and the 2016 study, 'Social Listening in Diabetes'.
Contact: diabetescoe@ipsos.com
Global Rare Diseases Centre of Excellence
As one of the biggest areas of unmet need in medicine, rare diseases have become an increasing focus for pharmas large and small. Ipsos has amassed extensive experience in rare diseases research and, due to increasing demand, has created the Rare Diseases CoE. This ensures the dissemination of our knowledge, best practices, databases and recruiting resources to our clients around the world.
Contact: rarediseasescoe@ipsos.com
Case studies
In order to support its strategic decision-making, a pharmaceutical client wanted a single dashboard for all its brands – to see how they were performing both relative to one another and by region. Drawing upon the expertise and resources of its Oncology Centre of Excellence, Ipsos integrated different data sources to achieve the client's objective. This included the Global Oncology Monitor (the most comprehensive syndicated database of cancer treatment), the syndicated MDx portfolio, custom research and previous research. The result? The client can now track the performance of all its brands across a number of KPIs. Delivery via portal means that senior management globally is aligned, and the efficiencies of syndicated research and data integration have added significant value.