Features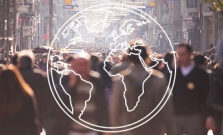 Discover Economic Pulse of the World
Ipsos' wealth of opinion data enables our clients to set their findings in context.
P. Elwood & @jcbjackson discuss #Trump decreasing approval ratings & the priorities of the Americans. Listen to it: https://t.co/FTBkls6q76
7:00 PM - 27 June 2017
At Ipsos, we are passionately curious about people, markets, brands and society.
We make our changing world easier and faster
to navigate and inspire clients to make smarter decisions.