The blind spot of marketing: Generation X in Brazil
Generation X have become the middle sibling of the generations, but they are opportunities for brands in this forgotten group.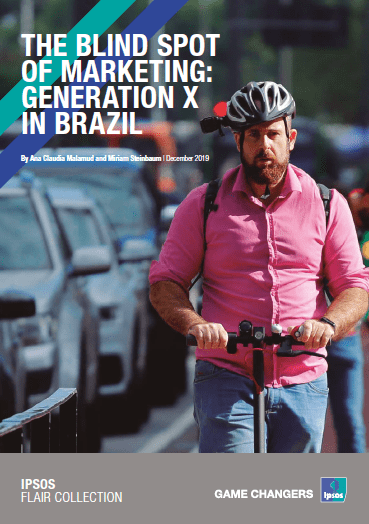 With the focus on millennials, Gen Z and Baby Boomers in recent years, Generation X have been overlooked by brands.
Generation X – those born between 1960 and 1979 – are not old, have made their career, money, but have ended up in the blind spot of marketing.
Generation X seems to be taking on new challenges, roles, and responsibilities. As a result, they are independent and self-sufficient. They are not digital natives, but they are still addicted to computers and social media. After all, they grew up with Atari!
To understand this group, you have to look at the broader picture of getting old. Out of 29 countries, Brazil came out as most concerned about getting old. 72% of Brazilians agree with the statement, "I'm worried about getting old", well above the global average of 52%.
In this article, we look at the challenges and opportunities for this forgotten group, which represents about 25% of the Brazilian population and is responsible for 50% of total household income. This generation is the outboard of the economy, but seems to have little relevance in the innovation pipeline of our consumers.