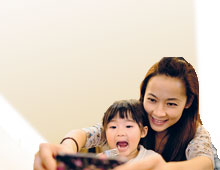 OUR SOLUTIONS
Curation
Curation is an approach to integrate, distil and make sense of all available data to answer your business questions in a way that creates impact.
Client context
How to understand what has been already learned and avoid repeat projects?
How to leverage existing insights across multiple data sources and extract action items?
How to build a learning culture and connect experts to think better together?
Our Solutions
There is more and more data than ever – we are truly living in the age of infobesity in which it is easy to be information rich but knowledge poor.
At Ipsos, we believe in harnessing the power of existing data by integrating and connecting insights, analyzing disparate data through the lens of the business and consumer to build strategy and action scenarios, and sharing as compelling stories stakeholders can easily consume. We do this through Curation.
Ipsos Curators partner with you to mine existing data – qual, quant, social, secondary research and more – and bring to life a story that will drive real application and business results.
We build multi-disciplinary curation teams with experts like Curators, category gurus, semioticians, data scientists, master storytellers and designers to ensure you benefit from Ipsos' collective intelligence, based on your specific needs. This allows us to immerse in data and insights in all forms and formats and extract the most relevant content in an engaging and actionable way, using our proprietary CURATE framework.
Outputs include playbooks, videos, workshops and our Insight Cloud – an 'always on' socialised intelligence platform that nurtures insights from multiple sources and reinvents how these insights are connected, socialised and activated.
Case studies
A CPG client needed to quickly make key business decisions about whether or not to pursue a specific target market. They needed a comprehensive business case for the C-suite, with insights connected to strategies and business recommendations. Ipsos curated 50+ data sources and well as Ipsos resources to fill knowledge gaps and delivered a compelling narrative highlighting trends, patterns, and tensions and linking them to specific business opportunities. The output was used to successfully convince the C-suite to invest in this target and is already being used as part of several additional projects.
A beverage company wanted to provide a clear compass for global and local marketers to stay true to insights through every single marketing activity while also inspiring ownership and activation of insights. Ipsos designed an ongoing Curation program to distil, contextualise and connect data sources in a way that would resonate and inspire action. Specific outputs included:
- Brand platform playbooks focused on common themes and supporting insights.
- Insights brought to life and socialised with all marketers on the Insight Cloud which is continually refreshed with new research.
- Adoption was facilitated by regular workshops, events and newsletters to highlight how the information is used for strategy, brand positioning, development and innovation.
The program is in its 2nd year and was recently highlighted at a global ESOMAR conference for its ability to socialise successful activations across the organization.