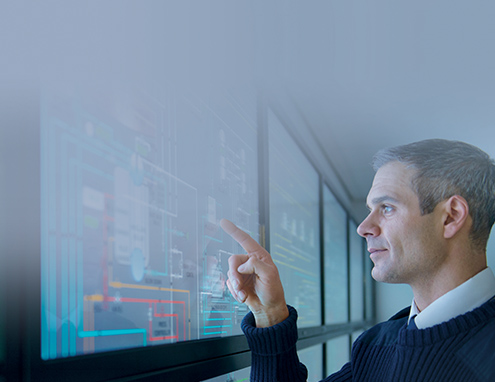 OUR SOLUTIONS
Data Management
"Big Marketing Data" collected, harmonised and converted into predictive insights in order to solve "Big Marketing Problems" and create "Big Value".
Client context
The big advantage that comes from 'big data' is derived from identifying the value that it can unlock, which begins with unlocking and prioritising the problems, not the data. The only data that is valuable is the data that is required to solve the problem. The rest is essentially 'noise' and cost which at its worst can create 'big data paralysis'. To address this industry need, Ipsos MMA collects, cleanses, harmonises and manages the internal and external data sets necessary to support predictive analytics, dynamic reporting and tracking initiatives across a range of marketing driving initiatives, including marketing mix ROI, price and promotion planning, forecasting, portfolio/category planning and more. This data is stored and hosted in MarketView™, an enterprise marketing data management and tracking solution that is utilised for achieving faster and more granular analytics yielding valuable market and brand insights.
Our Solutions
Ipsos MMA's Data Management Solution enables companies to address a number of business objectives:
Establish a commercial data management roadmap by defining the future state vision, assessing the current situation, identifying gaps and defining a plan to support current and future business needs
Collect, cleanse and harmonise data across all areas of the business including traditional marketing, digital media, operations, consumer and external to support predictive analytics, commercial effectiveness models and internal reporting platforms
Faster, more predictive insights deliver speed-to-market, process efficiencies and better value through automation of all data sources
Drive activation and embed results into business planning processes through rich, intuitive, graphical and easy-to-use and understand reports that are developed in partnership with clients to streamline insights into every day and more strategic business processes
Leverage the data to create relevant metrics, align to business needs and initiatives and create ongoing, measurable value.
Read more on https://mma.com/
Case studies
A global Pharmaceutical company implemented a Commercial Effectiveness program and was now seeking to align timely insights with key decision windows throughout the year. Doing so required the end-to-end model refresh process to be reduced from 10 to 4 weeks. Since much of the 10 weeks was spent on the data it was critical to automate a majority of the data sources while establishing a governance process to manage data quality on an ongoing basis. This initiative resulted in
1. 80% of the data sources collected and processed in 2 weeks resulting in over 40 data sources automated and standardised
2. Reduced time spent collecting and validating data
3. Provided real-time analysis of the drivers of business performance.