Getting It Right: The Brand Strategy Podcast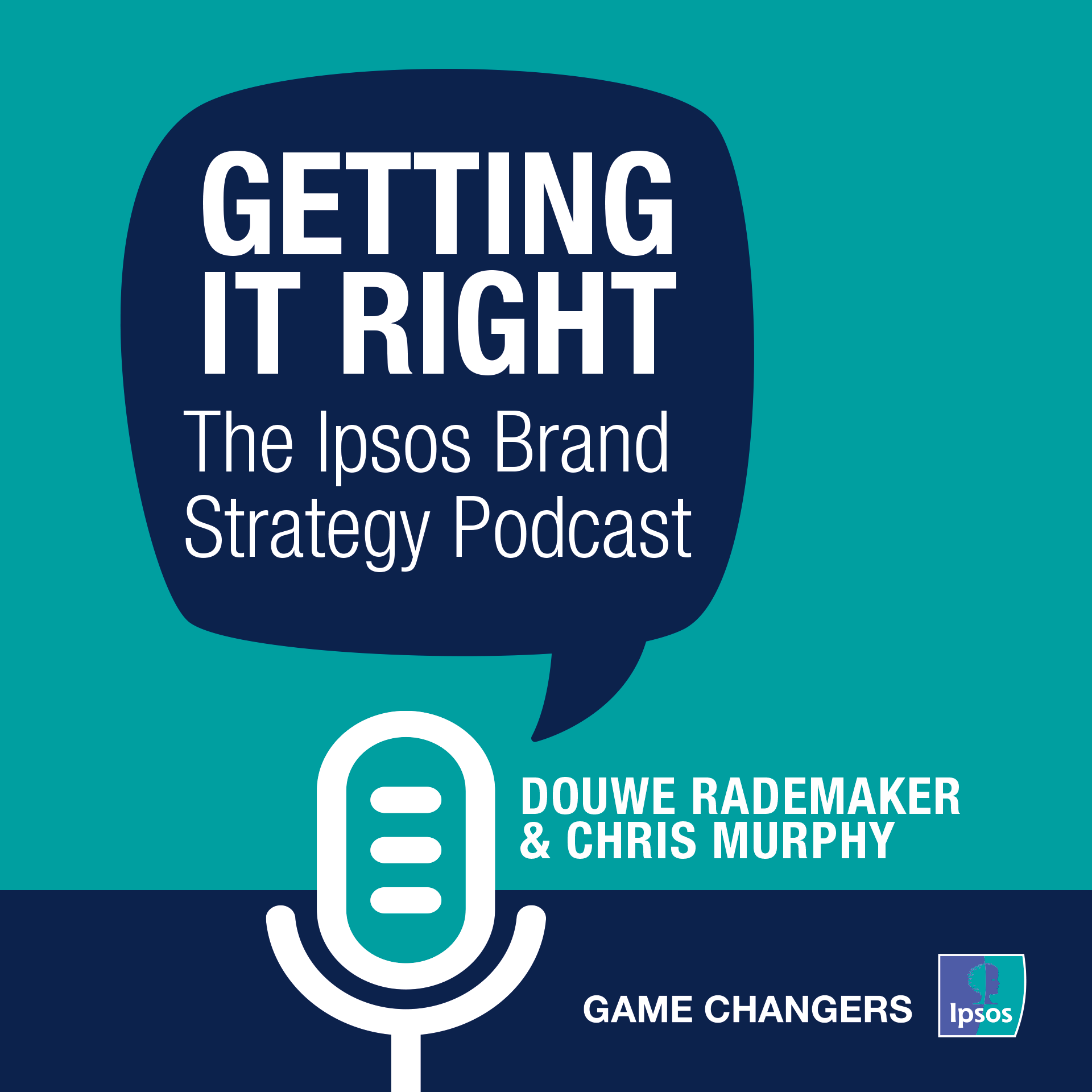 Getting It Right aims to inspire listeners to think differently about brands, brand strategy and brand growth. Our goal in each fortnightly episode is to leave you with at least one inspiring idea to act differently when managing brands.
Subscribe today: Spotify • Apple Podcasts • SoundCloud • Anchor
If you'd like any more information about anything discussed on this podcast or if you'd like to have a question answered, contact [email protected]
Episode 3: Distinctive Brand Assets – In episode three, Douwe and Chris discuss new thinking on distinctive brand assets with Hazel Freeman, Global BHT Service Line Offer and Design Director at Ipsos, and Adam Sheridan, Global Head of Products and Innovation, Creative Excellence at Ipsos. To learn more about unlocking the power of distinctive brand assets read Adam's paper on the topic.
Episode 2: Consumer Consciousness – In episode two, our hosts, Douwe Rademaker and Chris Murphy, speak to Daan Versteeg, Country Manager of Ipsos in the Netherlands, about consumer consciousness, the new data-driven consumer centricity framework and its impact on brand building. To learn more about this topic read Douwe and Dan's paper, Consumer Consciousness: A new survival strategy in an increasingly volatile world.
Episode 1: Anticipating fluid times through multi-scenario brand strategies – Welcome to our first episode of Getting It Right, recorded March 2021. This week, our hosts, Douwe Rademaker and Chris Murphy, sit down with Seth Traum, Managing Partner, Strategy 3, Ipsos in North America, to discuss implementing dynamic brand strategy and how to get it right.